WASHINGTON (Sputnik) — Earlier on Monday, a man detonated a bomb inside a New York City subway passageway near the Port Authority Bus Terminal, injuring three people and himself.
"Congress must end chain migration," Trump said in a press release. "Congress must also act on my Administration's other proposals to enhance domestic security, including increasing the number of Immigration and Customs Enforcement officers, [and] enhancing… detention authorities."
The US President added that the attempted mass murder attack in New York City highlights the urgent need for Congress to take these actions on immigration reform.
Attorney General Jeff Sessions also said in a press release that the explosion in the New York City subway was a consequence of US failed immigration policies.
"We have now seen two terrorist attacks in New York City in less than two months that were carried out by people who came here as the result of our failed immigration policies that do not serve the national interest," Sessions said on Monday.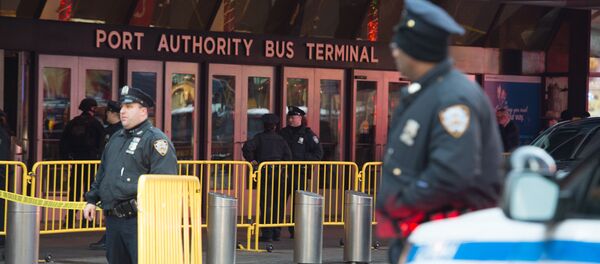 11 December 2017, 20:36 GMT
The Department of Homeland Security (DHS) confirmed Ullah came to the United States from Bangladesh presenting a passport with a F-43 family immigrant visa. He obtained a lawful permanent resident status through family chain migration system.
Sessions said the 20-year-old son of the sister of a US citizen should not get priority to stay in the country ahead of young professionals, entrepreneurs, and people who demonstrate desire to succeed.
The attorney general pointed out that President Donald Trump has been a long-time advocate of replacing the diversity lottery and chain migration with a merit-based system.