WASHINGTON (Sputnik) — US President Donald Trump has signed the National Defense Authorization Act (NDAA) for the fiscal year 2018.
The bill authorizes some $700 billion in funding for the Department of Defense, including $66 billion for the US war budget. The package was approved by the US House of Representatives and the Senate in November, but Congress must still pass an accompanying spending bill before the funds can be provided to the Department of Defense.
"Now Congress must finish the job by eliminating the defense sequester and passing a clean appropriations bill.  I think it's going to happen.  We need our military. It's got to be perfect," Trump said at the signing ceremony.
Defense Secretary James Mattis and Chairman of the Joint Chiefs of Staff Gen. Joseph Dunford attended the signing ceremony.
READ MORE: Airborne Defense: US F-35s Could Be Used to Spot, Neutralize ICBMs
The bill includes nearly $65.7 billion for overseas contingency operations, with some $4.8 billion for the European Deterrence Initiative (EDI) to "reassure US allies threatened by Russian military and political maneuvers," while extending the security aid to Ukraine, including defense lethal assistance and intelligence support.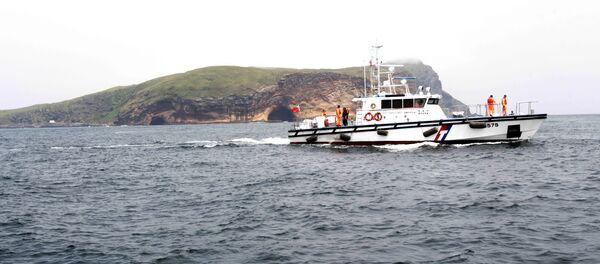 12 December 2017, 00:33 GMT
It also carries provisions requiring the Trump administration to submit an annual report to the Congress on Russian military and security developments and communications with Russian officials with respect to Syria.
The NDAA, a US federal law that specifies the budget for the Defense Department, includes a package related to North Korean threats and the United States interests as the bill requires Trump to present an assessment and report related to the defense of Hawaii from a North Korean ballistic missile attack.