Other parts of the video featured Shyma licking an apple, coloring her lips and playing the role of a 'naughty' teacher in front of a blackboard, on which "class #69" was written.
In a now-deleted Facebook post made before her arrest, Shyma had apologized to those who understood the video "in an inappropriate way."
"I didn't imagine all this would happen and that I would be subjected to such a strong attack from everyone," the post read.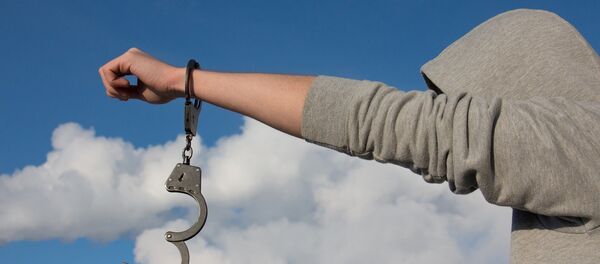 20 October 2017, 16:00 GMT
Shyma also blasted the director of the video, Mohamed Gamal, who allegedly included the "controversial" scenes without her consent.
Gamal was also sentenced to two years in jail, though he was not present at the hearing.
In addition to prison sentences, the two were also order to pay 10,000 Egyptian Pounds ($563.44) as a fine.
Both can appeal the decision.
Twitter did not take kindly to the court's ruling.