Indian newspapers reported that the PLA is building new military infrastructure about three miles away from the border between China and Bhutan. The new structures include mortar and gun emplacements as well as nine three-story buildings that could be used as barracks, accompanied by almost 300 military vehicles.
Chinese troops have also settled in 30 miles away in the Chumbi Valley, where the borders of Bhutan, China and India meet.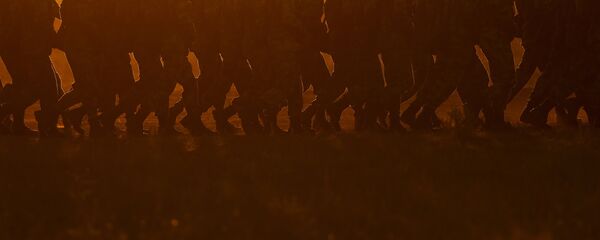 6 October 2017, 23:48 GMT
The Doklam standoff began in mid-June, when Chinese builders and soldiers appeared in the plateau, which the Chinese call "Donglang" and claim is part of Tibetan territory. India deployed troops to the disputed territory in defense of their ally Bhutan, and for 10 weeks PLA and Indian military troops faced off a few hundred meters apart.
India and China both pulled their troops back on August 28 following quiet negotiations between the two powers, and the road-building came to an end.
In early October, new reports surfaced that 1,000 Chinese soldiers were stationed in the Doklam Plateau — and the appearance of these structures suggests that the PLA are there to stay.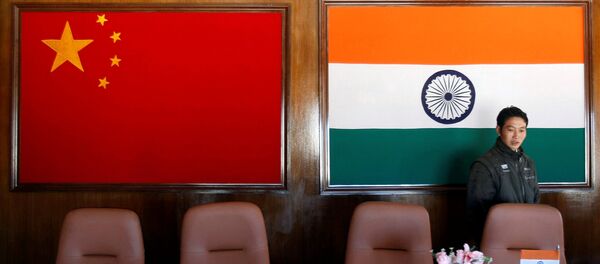 21 August 2017, 23:07 GMT
India has withdrawn its military from Doklam since it does not actually have a claim on the region — their troops entered Doklam to support their Bhutanese allies and to oppose the sudden appearance of the PLA and Chinese road builders in July 2017. However, India has built up their forces in Sikkim, the province that borders both China and Bhutan.
Neither the Chinese ministries of defense or foreign affairs responded to requests for comment from the South China Morning Post. However, after a Monday meeting with Indian Foreign External Affairs Minister Sushma Swaraj, Chinese Foreign Minister Wang Yi said that China and India "should learn a lesson" from the standoff, as it caused undue stress to their bilateral relations.
"The external affairs minister and Chinese foreign minister both noted the challenge it had posed to the relationship and both expressed satisfaction that it was resolved with the disengagement of troops at the face-off site through concerted diplomatic communications," said Indian spokesperson Raveesh Kumar.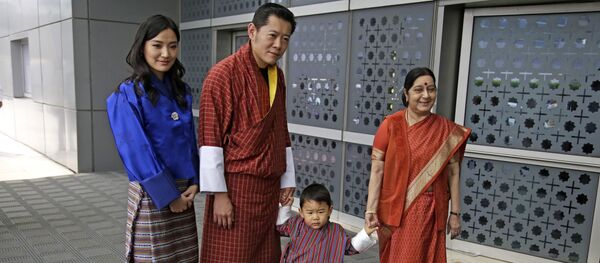 2 November 2017, 14:44 GMT
But if a lesson was learned, it must be asked, then why is Beijing consolidating troops once more in Doklam?
Border disputes have often accompanied periods of high tension between the People's Republic and their southern neighbor. In 1962, a border dispute over Aksai Chin saw open hostilities between the PLA and Indian military, with thousands killed in a one-month period. Similar incidents occurred on a smaller scale in 1967 and 1987.