NEW DELHI (Sputnik) — Kaspersky Lab CEO Eugene Kaspersky held a press conference with reporters in the Russian embassy in India, during which he touched upon the recently signed US controversial law on banning its' products from the government systems.
"I was somewhat confused because I did not understand what was happening and why. It was like being hit in the fog and you do not understand where from and why,"  told reporters at the Russian embassy in India, commenting on the recent law signed by the US President.
However, Kaspersky Lab does not intend to close its business in the United States due to the recent ban, the company's CEO Eugene Kaspersky, adding that the company's sales strategy would remain practically unchanged as it focuses on small and medium businesses and on-line sales of individual products.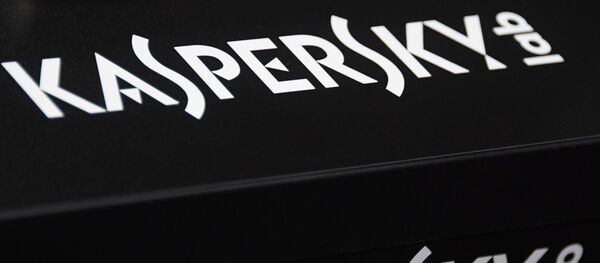 2 December 2017, 11:56 GMT
Kaspersky also noted that there is no massive outflow of customers after the entry into force of these restrictions, despite the damage caused to the company's reputation in the US.
US President Donald Trump signed the US defense budget for the fiscal year 2018 on December 12, which also prohibits the use of Kaspersky Lab's software products by US government agencies.
READ MORE: Kaspersky Lab on NSA's Stolen Data: User Disabled the Antivirus on His Computer
Earlier in November, the UK government has banned federal agencies from using cybersecurity software made by Kaspersky Lab amid state-sponsored spying fears. In September, the US Department of Homeland Security ordered state agencies and departments to stop using Kaspersky Lab products over their potential threat to the internal cybersecurity. However, Eugene Kaspersky has repeatedly refuted all the cyber-espionage allegations, calling them arrant nonsense.