Dutch police announced a suspect is in custody, terrorism has been ruled out as a possible motive, and that in total two people were killed while three individuals sustained injuries. 
Emergency medics and police officials attended to a scene after receiving reports of a stabbing around 9 p.m., local media outlets have reported.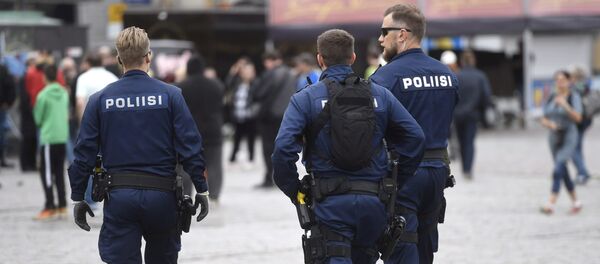 28 August 2017, 13:08 GMT
The suspect then fled to a second location, Joseph Postnesstraat, where he carried out a second attack about ten minutes after the initial assault, according to Dutch police. Two people were injured at the second location, and police later found a third wounded victim outside a mosque close to the location of the second attack.
All the wounded have been transported to medical facilities, the police statement says, noting that "the nature of their injuries is unknown."
A Dutch newspaper, Algemeen Dagblad, reported that the wounded were found hundreds of feet away from the bodies. It said police were looking at whether the incidents were connected.
Dutch journalist Tom Janssen reported that the area where the attacks occurred were suburban and known to have struggled with drug-related problems. "Stabbing did not happen in city centre," Janssen said via Twitter.​
​Social media users have speculated heavily about the event as a potential act of international terror. The police investigation into the incident is ongoing.