The bizarre vision of a road strewn with bird corpses was first encountered by Mikael Lind, a native of Örnsköldsvik, when he drove on the Gottnevägen thoroughfare.
By his own admission, hundreds of dead common redpolls were scattered in the middle of the road covering an estimated 25-meter stretch, a sight he himself found "surreal."
"At first I thought it was rocks or pebbles, so I slowed down, but as I drove closer, it turned out to be birds. But they didn't move and lay motionless as some of the birds smashed into the car and were stuck in the radiator," Mikael Lind told national broadcaster SVT about his experience.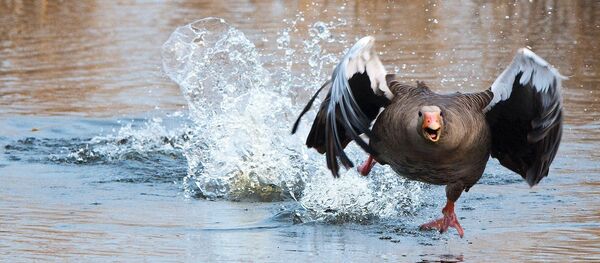 20 October 2017, 09:15 GMT
Lind then turned back to examine the strange encounter closer.
"I started to creep closer and saw hundreds of them lying there dead. Hundreds more were circulating around the place," Lind continued.
The road was recently covered with gravel to prevent icing, and Lind attributed the mysterious mass death of the redpolls to poisoning.
Örnsköldsvik Municipality biologist Anders Forsberg, however, rejected the poisoning theory.
"A likely theory is that they became weak and did not have the energy to fly away, but it's hard to say for sure. What the SVA [Sweden's National Veterinary Institute] found strange that so many birds died at the same time," Anders Forsberg told the Allehanda newspaper.
Peter Nilsson of the Västernorrland County Administrative Board, however, is convinced the birds were hit.
"Somebody must have driven straight into the flock, which is almost like a swarm of flies. Once I was close to doing so myself," Nilsson told SVT.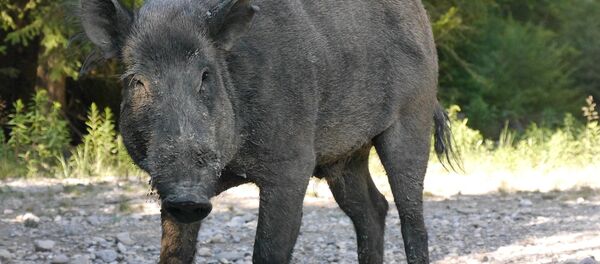 1 December 2017, 13:49 GMT
According the Nilsson, the fact that the road was strewn with gravel is a reasonable explanation as well, as the birds are generally interested in gravel which helps them with digestion.
Nilsson also said 2017 was a record year in common redpolls. So far, over 25,000 sightings have been reported, of which 700 were in the county.
​The common redpoll (Acanthis flammea) is a species of the finch family. Its rage extends through northern Europe and Asia to North America, Greenland and Iceland. The redpoll moves southward in late autumn and returns again in mid-spring. Its typical habitat is boreal pine, spruce and larch forests, where it feasts mostly on seeds.