Italy's La Stampa newspaper has calculated that the country has 15 days-worth of gas reserves in the event that Russian supplies were to stop, and that rationing would start after that.
Speaking to sources inside the gas industry, the newspaper learned that if Russian deliveries were to be cut off for longer than two weeks, the government would launch an emergency plan under which gas for industrial consumers and combined-cycle power plants would be rationed. Household users would only be affected in cases of extreme necessity.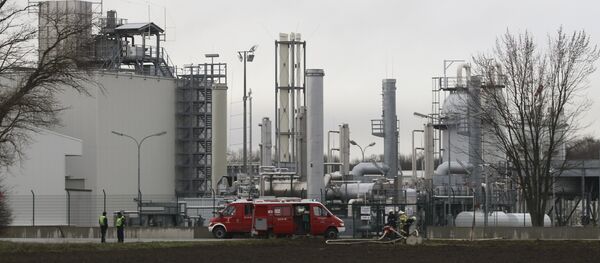 13 December 2017, 07:07 GMT
Italy is the third largest-consumer of gas in Europe, using about 71 billion cubic meters in 2016. Russian supplies account for 41.3% of the country's total imports, and 38% of its total consumption.
Earlier this week, an explosion at OMV's Central European Gas Hub in southern Austria temporarily shut off supplies from Russia traveling along the Urengoy-Pomary-Uzhgorod pipeline, prompting Rome to declare a state of emergency, and to dip into the 17.2 billion cubic meters' worth of commercial and strategic reserves in the country's underground gas facilities. Hungarian and Slovakian supplies of the fuel were also affected by the blast. 
The fire, which left one person dead and 18 injured, was extinguished with the assistance of hundreds of firefighters. Gas deliveries were resumed Tuesday night.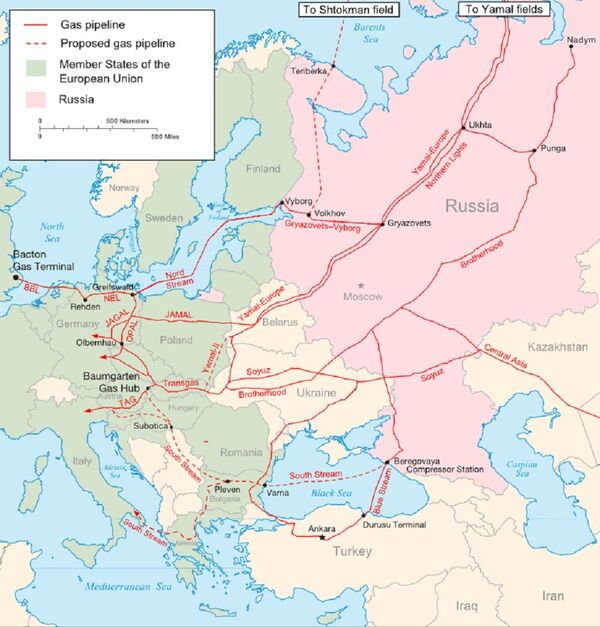 Map of the major existing and proposed russian natural gas transportation pipelines to Europe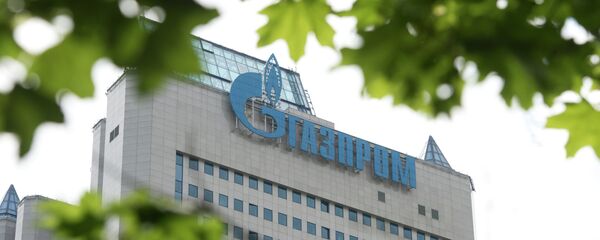 14 December 2017, 11:46 GMT
About a third of Russia's supplies to Western Europe are pumped through the Baumgarten, Austria gas hub, which transfers about 40 billion cubic meters of gas per year.
Russian gas giant Gazprom has several projects in the works to create alternative supply routes in the event of emergencies or political problems stemming from transit countries such as Ukraine. These include the Nord Stream 2 pipeline project, running from Russia to the German and Western European pipeline network via the Baltic Sea, and the Turkish Stream, a project proposing a pipeline across the Black Sea to western Turkey (from where it can continue to Greece, Italy, and other Southern European countries). When completed, the capacity of the new pipelines will be 55 and 31.5 billion cubic meters per year, respectively.