MOSCOW (Sputnik) – Russian Deputy Foreign Minister Igor Morgulov and Chinese ambassador to Russia Li Hui met earlier in the day.
"During the talks, [the sides] focused on the development of the situation regarding the Korean peninsula. [The sides] have confirmed their mutual readiness for close coordination of Russia's and China's efforts with an aim of preventing further escalation in the region," the statement read.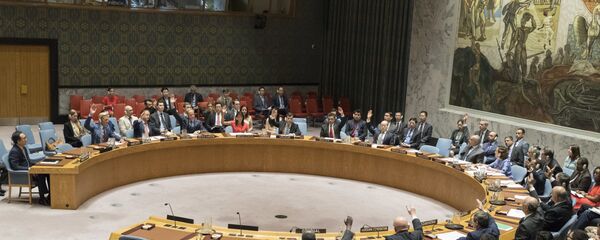 15 December 2017, 15:34 GMT
Earlier in the day, US President Donald Trump said that he would like to have his Russian counterpart President Vladimir Putin's help in resolving the crisis in North Korea.
"We would love to have his help on North Korea. China's helping, Russia's not helping. We'd like to have Russia's help, very important," Trump told reporters when asked about his phone call with the Russian president on Thursday.
READ MORE: Trump Says Would Like to Have Russia's Help With North Korea
The situation on the Korean peninsula has grown particularly tense over the last year as Pyongyang has continued to conduct ballistic missile and nuclear tests. The United States and its allies have in turn amassed troops and military equipment in close proximity to North Korea in the region and engaged in exercises.