In response to Trump's  recognition of Jerusalem as the capital of Israel on December 6, Hamas called for a "third intifada." Riots were also triggered among Arab residents in Israel, as well as a series of clashes between Palestinians and Israeli security forces. However, some doubt whether there will actually be any significant changes as a result of Trump's statement.
READ MORE: Hamas Announces Beginning of Third 'Intifada' Against US Decision on Jerusalem
Radio Sputnik spoke with Dr. Kobi Michael, senior research fellow at the Institute for National Security Studies at Tel Aviv University and former deputy director general and head of the Palestinian desk at the Ministry for Strategic Affairs.
"The statement of recognition that was made by President Trump doesn't change anything significantly," Dr. Michael told Radio Sputnik.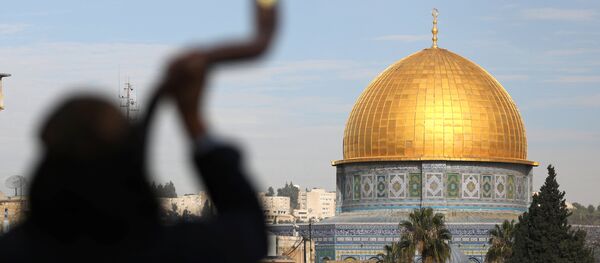 15 December 2017, 00:49 GMT
Commenting on the threat of a third intifada as a consequence of Trump's statement, Dr. Michael remained unconvinced that the Palestinians have the will for such an uprising.
"There is not any energy in the Palestinians for another intifada. There is no legitimate or trusted leadership in the eyes of the Palestinians, mainly in the West Bank, but also in the Gaza Strip," Dr. Michael said, adding "They remember what happened twelve years ago in the second intifada and the high price that Palestinian society paid in the second intifada, and are not willing to do that a third time, at least for the time being."
READ MORE: Erdogan Will Reportedly Turn to UN to Counter US Move on Jerusalem
Another important factor that reduces the willingness of Palestinians to launch a new intifada, according to Dr. Michael, is that Arab leaders have shown themselves relatively uninterested in the Palestinian issue. He also points out that while we hear a lot of angry rhetoric on social media and political statements:
"We need to differentiate between anger and rage that is expressed in polls and on social media, and so on, and the real willingness to go outside to the streets to clash with the Israeli security forces. There is a difference between these two, and I think that we don't have to be too impressed by the high volume that we hear in the social media and from the high volume that we hear from the political statements that are made, mainly by Hamas."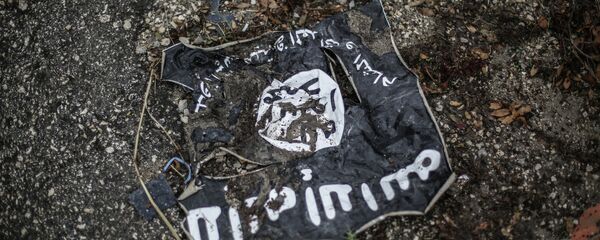 14 December 2017, 10:44 GMT
According to the scholar, the recognition of Jerusalem as the capital of Israel is comparable to recognizing the state of Israel's existence. It's almost universally recognized, but that does not mean that everyone agrees on its final borders.
"The final borders [of Jerusalem] will be negotiated between both sides, exactly like when we say we recognize the state of Israel, it does not mean that we recognize the existing borders. The final borders of the state of Israel will be defined in negotiations with the Palestinians," Dr. Michael explained.
READ MORE: Israeli Analyst: Trump's Jerusalem Move Will Contribute to Peace and Stability
Thus, according to Dr. Michael, even though Trump has made the move to recognize Jerusalem as the capital of Israel, ultimately it is only via negotiations with the Palestinians that a sustainable solution will be reached.
The views and opinions expressed by Dr. Kobi Michael are those of the expert and do not necessarily reflect Sputnik's position.