Zoobia Shahnaz, 27, had been working as a lab technician in Manhattan until June, Time Magazine reports, citing prosecutors, and had no criminal record. According to prosecutors, Shahnaz obtained $85,000 in fraudulent loans in order to purchase bitcoin online.
"She then made several wire transactions to individuals and opaque entities in Pakistan, China and Turkey, which were designed to avoid transaction reporting requirements and conceal the identity, source and destination of the illicitly-obtained monies," court documents said, adding that "These transactions were motivated to benefit ISIS (Daesh) which the defendant ultimately sought to join in Syria."
READ MORE: German Woman Allegedly Uses Telegram App to Recruit Indian Youth to Join Daesh
Prosecutors went on to say that Shahnaz quit her job in June, 2017 without informing her family, and was stopped in July at New York's John F. Kennedy International Airport while attempting to board a plane to Pakistan. The flight included a layover in Istanbul, Turkey, which is regarded as a common entry point for those seeking to join Daesh in Syria.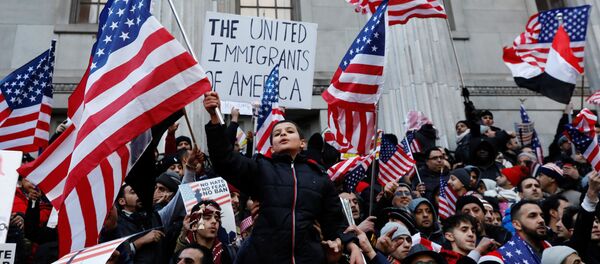 10 February 2017, 17:57 GMT
Shahnaz had also accessed numerous Daesh-related websites and messaging boards, prosecutors said, cited by Time.
However, the woman's lawyer, Steve Zissou, said  that she was donating the money to help Syrian refugees.
"What she saw made her devoted to lessening the suffering of a lot of the Syrian refugees and everything she does is for that purpose," said Zissou outside the courthouse.