Israeli Defense Forces move are deploying hundreds more soldiers throughout the West Bank and along the Gaza Strip border in preparation for mass protests that are expected to follow the Friday prayer on December 15, according to Times of Israel.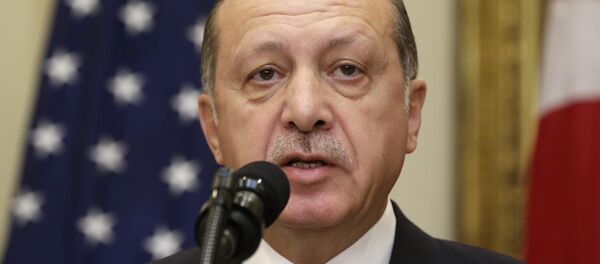 13 December 2017, 09:20 GMT
At the same time, Israeli security forces do not intend to impose any age restrictions for people wishing to visit the Temple Mount due to the relatively calm situation in Jerusalem last week, the newspaper adds.
Earlier today, Israeli security forces also "raided" the city of Halhul in the southern West Bank, employing tear gas and stun grenades to disperse the Palestinian protesters there, Press TV adds citing local media sources.
At least several Palestinians were injured during the clashes that erupted between the protesters and Israeli forces.
​This unabated outbreak of violence started last week when US President Donald Trump publicly recognized the city of Jerusalem as the Israeli capital. The US leader's statement triggered a wave of outrage throughout the Muslim world and sparked violent protests among Palestinians in the West Bank and the Gaza Strip who regard Jerusalem as the capital of the future Palestinian state.