France's highest constitutional body has for the second time rejected a bill to make visiting terrorist websites a criminal offence, considering it "neither adequate, nor proportional," citing the inviolability of freedom of communication and expression as a reason for its decision.
The legislation was initially proposed by the French Senate in February and presupposed to sentence those surfing websites with terrorist content without any "legitimate motive" to two years of prison and a €30,000 fine. However, the Constitutional Council scrapped the bill, which prompted the Senate to make some changes pertaining to the restrictions.
READ MORE: Six People Suspected of Planning Terror Attack Detained in France — Reports
Lawmakers added that to be subjected to punishment, adherence to an extremist ideology had to be proven in addition to the fact that the surfer visited a terrorist site. The latest version of the bill allows people to visit terrorist sites for "public information, scientific research or in order to collect court evidence, if it is approved by authorities."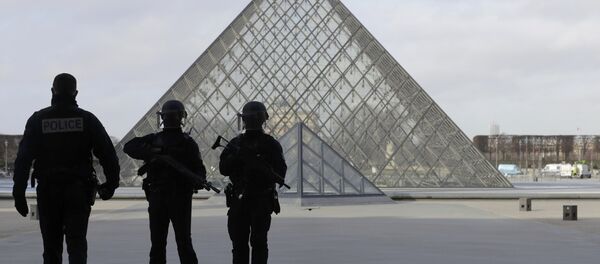 24 August 2017, 11:04 GMT
The French constitutional body, however, was not satisfied with the Senate's amendments, noting that commitment to extremist views does not necessarily imply the intention to perpetrate an act of terrorism, whereas the concept of "legal motives" together with exemptions from the restrictions are too vague.
In December 2016, shortly before the bill was rejected for the first time, a French national was sentenced to two-years of imprisonment after he was spotted surfing Daesh related websites on a regular basis. Police also found out that he downloaded extremist propaganda material and showed signs of radicalization; however, his lawyer managed to successfully appeal against the judgment.
READ MORE: Macron Signs Anti-Terror Law to Replace State of Emergency in France
The dispute over controversial legislation comes amid fears that France's anti-terrorist law, adopted in October, infringes on civil liberties, as it bears elements of a state of emergency, including the extension of the security services' powers.
A massive wave of terror swept over France in 2015, with more than 200 people killed and over 800 injured since then.
The latest terrorist attack in France occurred in October, when a man with a knife attacked people at the Gare de Marseille-Saint-Charles station, crying out "Allahu Akbar" (God is Great). Two girls, aged 20 and 17, were stabbed to death.