First introduced to an awestruck flying public in 1968, the world's first jumbo passenger aircraft was a technological wonder and, later, became a beloved and dependable workhorse. Although over 1,500 of the storied aircraft were built by Seattle-based Boeing Aerospace, the final US commercial flight will occur Tuesday, December 19 for a Delta Air Lines Seoul-to-Detroit trip.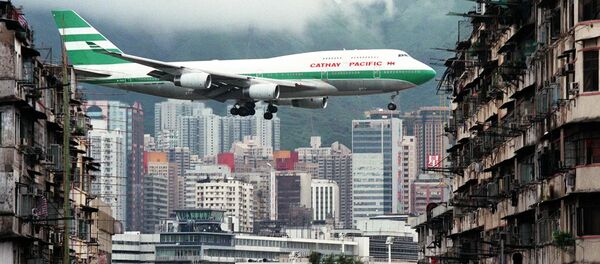 22 November 2017, 11:08 GMT
Ticket prices quickly soared after nostalgic travelers sought to be aboard the final US-bound commercial flight.
This marks the last time the 747 will be used on a commercial flight with an American carrier, according to news reports.
Boeing will continue to build a few more 747s, but only as freight carriers for select clients who still require something that big.
The two specially-outfitted US presidential Air Force One 747s — on duty since 1990 — will continue, as well.
Boeing vice president of marketing Randy Tinseth said in June that his company, "really doesn't see much demand for really big airplanes," cited by Jalopnik.com
The 747 has been noted to be a key to making mass market air travel affordable in the US, making "flying available for everyone," according to Boeing historian Michael Lombardi.
The 747 could be configured to carry up to 600 passengers, completing long-haul intercontinental flights fast enough to allow travelers to visit places never before thought realistic, due to time constraints.
To hear Boeing tell it, economic growth, tourism and international cooperation all saw welcome growth following the widespread use of the two-decker jumbo 747 aircraft.
The enormous 747 jet will continue in service for several foreign carriers, including Lufthansa, British Airways and Korean Air Lines.