In a clear sign of waning public support for a tough Brexit, the rebel MPs want May to face down hardline Brexiteers during a full meeting of her divided Cabinet on Tuesday.
They believe this would embolden the prime minister to argue for a close future relationship with Brussels.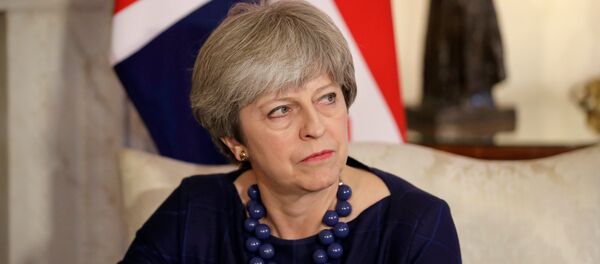 17 December 2017, 07:06 GMT
Simultaneously, a group of prominent Labour MPs hope to convince the majority of their fellow Labourites in parliament to vote for the country to have continued membership in the EU single market and customs union.
During Tuesday's Cabinet meeting, foreign secretary, Boris Johnson, and the environment secretary, Michael Gove, are expected to insist that Britain retain the right to set its own regulations rather than mirror those of the EU.
"What we need to do is something new and ambitious, which allows zero tariffs and frictionless trade but still gives us that important freedom to decide our own regulatory framework, our own laws and do things in a distinctive way in the future," Johnson told the Sunday Times.
The Brexit secretary, David Davis, for his part, is holding out for a deal that would replicate the one currently existing between the EU and Canada, but which would also include financial and other services and ensure closer trade ties.
READ MORE: Brexit: Theresa May to Meet EU Leaders Following Staggering Parliamentary Defeat
On Friday, the EU leaders agreed "to move on to the second phase" in Brexit talks after "sufficient progress" had been made on the first phase of the talks to allow negotiations to start on a transition deal and a final trade agreement.