A crematorium in Britain hopes to be the first in the country to dispose of corpses by turning them into water and flushing it down the drain.
The novel method involves placing the a body on a tray in a large oven-like machine, called the Resomator, which is then filled with water heated to 125C and potassium hydroxide, Mail Online wrote.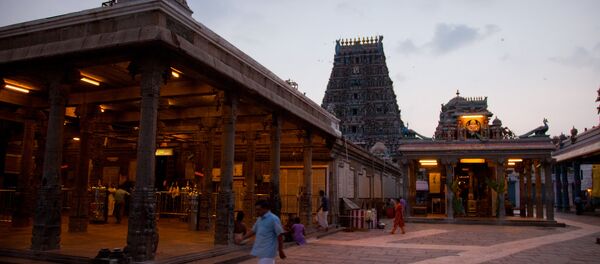 22 November 2016, 16:51 GMT
The solution speeds up the natural decomposition of the body, turning corpses into softened bones and liquid in a matter of just over three hours.
The bones are ground to powder and turned over to the deceased's loved ones in an urn while the tea-colored liquid – about 330 gallons in all – is flushed down the drain.
READ MORE: Living Infant Declared Dead at Indian Hospital Narrowly Avoids Cremation
The idea has hit a snag though amid official concerns that flushing the waste water used as part of the "alkaline hydrolysis" process down the sewers would prompt "the yuck factor" from the public.
"This is an absolute first in the UK. We have serious concerns about the public acceptability of this. It is the liquefied remains of the dead going into the water system. We don't think the public will like the idea," Water UK, an organization representing  and working with  major water and wastewater service providers in  Britain,  said in a statement.