MOSCOW (Sputnik) — The US is planning to spend approximately $214 million on upgrading and building military structures and installations on its air bases in Eastern Europe, Norway and Iceland as part of a deterrence initiative against Russia, local media reported.
The funds will be provided within the framework of the European Deterrence Initiative (EDI) and in line with the 2018 National Defense Authorization Act signed by US President Trump on Tuesday, the Air Force Times newspaper reported Sunday.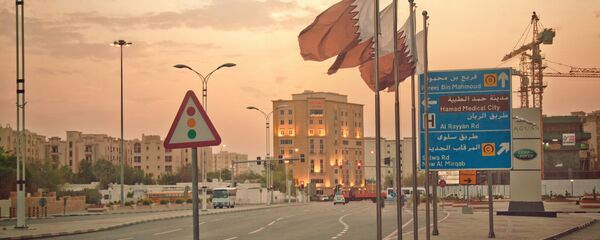 EDI, formerly known as the European Reassurance Initiative, was initiated following the referendum in Crimea on reunification with Russia in 2014 and the crisis in eastern Ukraine, which Washington and its allies blame on Moscow. The program in particular implies the deployment of 3,000-5,000 NATO soldiers and equipment to European countries along Russia's borders to deter alleged Russian aggression.
Moscow has repeatedly denied allegations of meddling in the Ukrainian crisis, and has criticized NATO's buildup near its borders saying it was provocative and could lead to regional and global destabilization.