This Tuesday, PRC Foreign Ministry spokeswoman Hua Chunying scolded the Trump Administration for a provocative text of its new National Security Strategy (NSS), which accuses China of seeking to "shape a world antithetical to US values and interests" and engaging in "unfair trading practices."
Hua urged the US to "abandon its Cold War mentality" as well as the "zero-sum game concept" in its dealings with other countries.
READ MORE: Trump Reversal in New US National Security Strategy Threatens China, Russia
Failure to do so, the spokeswoman cautioned, would "only harm [the US] as well as others."
"China will resolutely safeguard its sovereignty, security and right to develop," she said. "No one should have the fantasy of expecting China to swallow the bitter fruit of harming its own interests," she added.
At the same time, Hua noted that the United and China "share an important responsibility and have common interests in maintaining global peace, stability and prosperity" that form the foundation for the healthy development of bilateral relations.
"The differences between China and the United States are even natural, and we must respect each other's basic interests," she stated.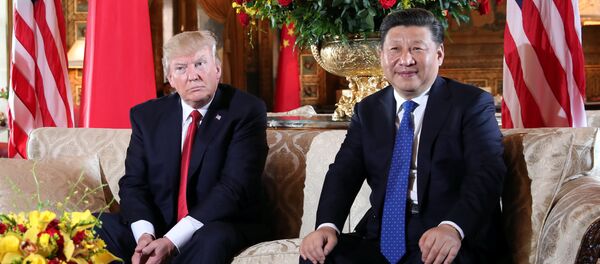 The fallout heavily contrasts with the friendly relations between US President Donald Trump and his Chinese counterpart Xi Jinping.
Earlier this year, Trump made a pivot to Beijing, where he absolved China of any blame for "taking advantage" of previous administrations.
Nevertheless, the tensions between the two countries have  recently escalated.
READ MORE: Chinese Diplomat: Expect War if US Sends Navy Ships to Taiwan
In September, the US Congress adopted National Defense Authorization Act that enables US Navy ships to enter Taiwan, which the PRC regards as its renegade province.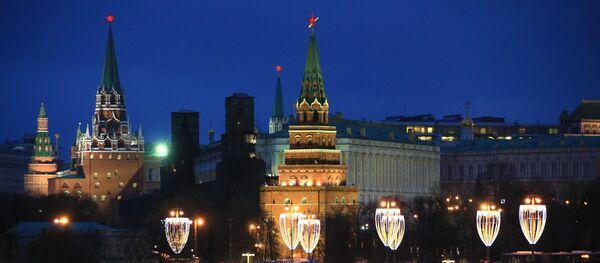 19 December 2017, 09:07 GMT
China, which has repeatedly called Taiwan as the "most sensitive issue" in Sino-American relations, reacted negatively to these developments.
Senior Chinese diplomat in Washington Li Kexin reportedly warned that "the day that a US Navy vessel arrives in Kaohsiung [Taiwan's main port] is the day that our People's Liberation Army unifies Taiwan with military force."
In its condemnation of the NSS, China is joined by Russia, which was also branded as a "revisionist power" by the new program and blasted the document for its "imperial nature."