"To conduct an objective and comprehensive investigation, the investigators sent a request to the International Federation of Association Football, in which the Russian Investigative Committee offered cooperation in the study of information provided by WADA," Petrenko said.
READ MORE: Amazing View of 2018 FIFA World Cup Host Cities as Seen From Space (VIDEO)
The Football Union of Russia (FUR) has also expressed readiness to assist FIFA in investigation into the reported use of doping by Russian football players, the FUR said in a Thursday press statement.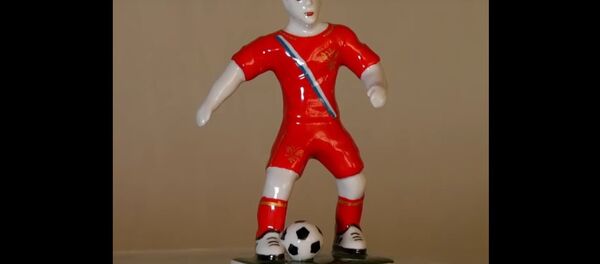 16 December 2017, 17:00 GMT
According to the statement, the FUR also expresses hope that the international organizations, such as FIFA, the International Olympic Committee (IOC) and the World Anti-Doping Agency (WADA) would provide an unbiased assessment of the issue.
In June, the UK Daily Mail media outlet reported that FIFA was investigating alleged doping violations of 34 Russian athletes, including the ones who participated in the 2014 FIFA World Cup.
In November, a lawyer of WADA informant Grigory Rodchenkov, former head of the Moscow Anti-Doping Laboratory, said that dozens of Russian football players, including the members of the national team, were engaged in the alleged state doping program.
READ MORE: Russia Banned From 2018 Olympics, Clean Athletes May Compete Under Neutral Flag
Earlier in December, media reported citing a FIFA official that the international football organization would re-check doping probes of the Russian athletes.
Russia will host the 2018 FIFA World Cup from June 14 to July 15, 2018. This will be the first World Cup to take place in Europe since 2006.