"Nobody can deny the entity of the DPRK [Democratic People's Republic of Korea], which rapidly emerged as a strategic state capable of posing a substantial nuclear threat to the US," Kim said during opening remarks at the fifth Conference of Cell Chairpersons of the Worker's Party of Korea.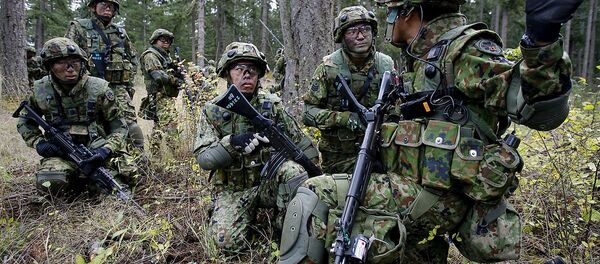 22 December 2017, 04:59 GMT
"The rapid development of the DPRK's nuclear force is now exerting [a] big influence on the world political structure and strategic environment," Kim, who also holds the title of WPK chair, continued.
Indeed, South Korea, Japan and the US are all poised to increase military spending in 2018, and the North Korean threat is almost always present in defense ministers' justification for more spending on programs such as missile defense.
Will be signing the biggest ever Tax Cut and Reform Bill in 30 minutes in Oval Office. Will also be signing a much needed 4 billion dollar missile defense bill.

— Donald J. Trump (@realDonaldTrump) December 22, 2017
​"North Korea seeks the capability to kill millions of Americans with nuclear weapons," the US administration said in a new national security strategy report.
For its part, Beijing has urged all parties to ease tensions, but with relatively little success.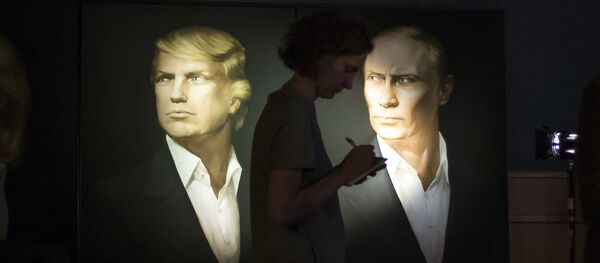 21 December 2017, 04:49 GMT
"Resorting to the Cold War mentality — to endlessly exert pressure or create confrontation — will not help to reduce tension on the Korean Peninsula or maintain regional stability and security," Chinese Foreign Ministry spokeswoman Hua Chunying told Sputnik News Friday.
Since the beginning of the year, North Korea has conducted a series of missile tests. On November 28, Pyongyang tested its most advanced intercontinental ballistic missile (ICBM) yet, capable of reaching the US mainland. In December, in response to the DPRK's missile tests, South Korea and the United States launched large-scale military exercises. The UN has imposed sanctions against the DPRK several times already and is passed a new round of sanctions Friday, but Pyongyang has shown no signs of curbing its nuclear weapons program.