"A few days ago, the Catalan people voted to elect their representatives to the parliament, who now have to solve problems related to all Catalans, respecting diversity and responsibly thinking for the good of all," Felipe said in his address.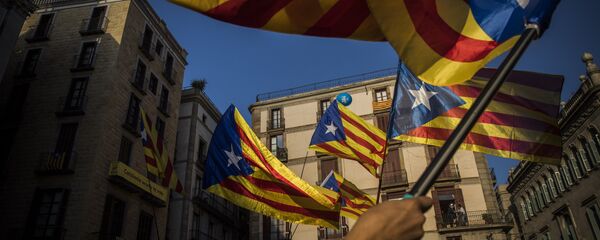 24 December 2017, 04:30 GMT
The path can not again lead to anything that creates disagreements, uncertainty, disappointment, moral, civil and economic impoverishment of the whole society, the Spanish King stressed, calling for path of normal coexistence of diverse
Catalan society
to restore stability and mutual respect.
In his address, Felipe also recalled the tragedy that occurred in August in Catalonia — the terrorist attacks in Barcelona and Cambrils, saying that only democratic unity, the strength of the rule of law, the effectiveness of international cooperation can defeat Islamist terrorism. "We will act this way, always remembering and respecting the victims," the king said.
Europe is now at a historical crossroads, Felipe said."Spain must restore its dominant role in the European project, which now requires more vitality and momentum," he stressed.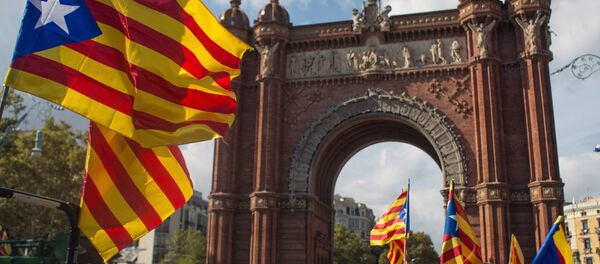 22 December 2017, 15:45 GMT
The king traditionally concluded his address with a congratulation on Christmas in Castilian, Basque, Catalan and Galician.
On Thursday, the Catalans cast their ballots in the snap election, which followed dissolution of the local government, the Generalitat, by Madrid after it had adopted a resolution on the region's independence from Spain in late October.
According to the preliminary results revealed on Friday, the ruling Popular Party (PP) won three seats. Three pro-independence parties — Together for Catalonia (JuntsxCat), Republican Left of Catalonia (ERC) and Popular Unity Candidacy (CUP) – secured 70 seats in the 135-seat regional legislature, two seats above the 68 required to have an absolute majority. However, the unionist Citizens (Ciudadanos, C's) party is set to be the largest party.