In a statement detailing their predictions for their twin nation, Seoul wrote that "North Korea may continue to advance its nuclear and missile capabilities while searching for an outlet externally. In searching for the recognition of its status as a de facto nuclear-possessing state, [North Korea] would explore the possibility of negotiations with the US."
The ministry added that Pyongyang would also in all likelihood engage with South Korean in an attempt to restore relations between the two countries. They pointed to North Korean leader Kim Jong-un's planned January 1 New Year's address as the first place to look for hints that the eight-month stand-off in the Korean Peninsula may begin to wind down.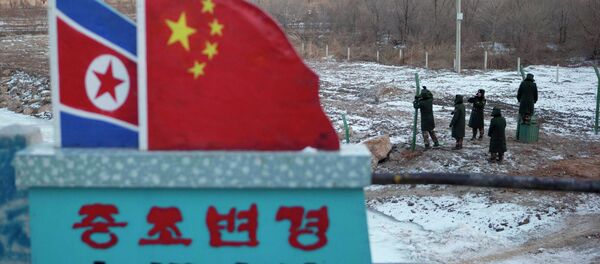 26 December 2017, 13:42 GMT
Since North Korea's medium-range ballistic missile test and the US' deployment of a carrier strike group to the Korean Peninsula in April, North Korea has become the epicenter of a missile crisis that has shown few signs of improving and many of worsening. US leaders have openly discussed the possibility of military action against the North if they do not cease missile tests and dismantle their nuclear program.
North Korea has not been receptive to offers from the likes of US Secretary of State Rex Tillerson to negotiate, at one point claiming they wouldn't sit down at the table until their missile program allowed them to strike anywhere in the US. This likely hasn't been helped by US President Donald Trump referring to any such talks as a "waste of time."
Trump has held that North Korea must approach the negotiating table with the intent to abandon their nuclear program.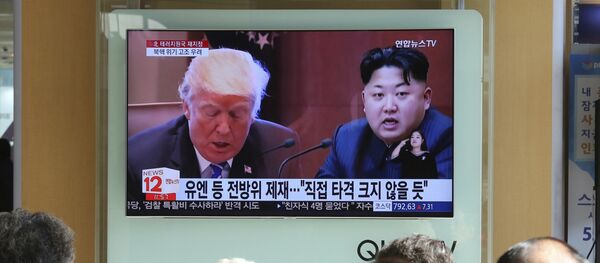 26 December 2017, 10:01 GMT
But the severe military, economic and diplomatic pressure placed on the Hermit Kingdom is wearing on them, the Unification Ministry wrote. "North Korea is forecast to maximize efforts to endure [sanctions] by tightening social control and mobilizing its people for building the economy," the ministry said, adding that a lower influx of trade goods and foreign currency would damage their economy and force them to negotiate.
Three-quarters of all North Korean foreign trade is with its neighbor and patron, China. However, South Korean news outlet Yonhap reported that Chinese participation in international sanctions dropped North Korean exports to China by 31.7 percent in 2017, while the overall trade volume dropped 10.2 percent.
The Unification Ministry says one of the biggest squeezes was on North Korean oil and natural gas, a commodity they largely rely on Chinese exports for — exports that have stopped completely. Gas prices in North Korea have continuously risen and are now two or three times higher than they were in April, according to the ministry.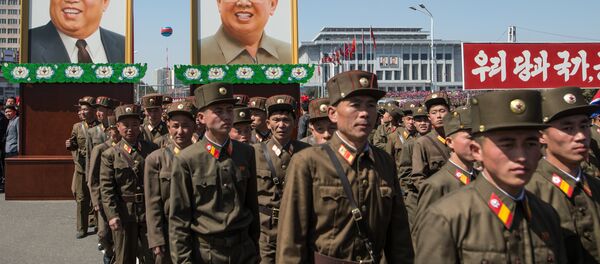 24 December 2017, 09:33 GMT
Military pressure has also been at all-time highs, with frequent military exercises by South Korea, the US and other actors around the Korean Peninsula, including Vigilant Ace, a massive air exercise in early December that involved US strategic bombers that could be equipped with nuclear weapons. The US and their regional allies have steamed on with the exercises despite China and Russia both condemning them as provocative.
On December 20, Pyongyang reportedly told UN Undersecretary-General for Political Affairs Jeffrey Feltman that it was "too early" to sit down at the table with the US.