After the conflicts in the Balkans receded, a large number of weapons flooded Europe's black market. Today, Scandinavia's streets are awash with "foreign" and previously unseen gun brands, such as the Serbian Zastava and Czech-Serbian Scorpion machine guns, amid an unparalleled upswing in shooting incidents.
Although the origin of the arms was not investigated in a number of cases, the Norwegian Dagbladet daily reported that arms of South and East European origin are increasingly used in gang milieus and drug trafficking. This autumn alone, a dozen of men were charged with drug offences and illegal arms procurement as a follow-up to "Operation Hunger," during which arms sales from the former Yugoslavia, Bulgaria and the former Soviet Union were revealed.
A 2014 estimate by Europol, which has coordinated several major operations against weapons smugglers with ties to Scandinavia, assessed that about half a million arms were stolen and smuggled into the EU.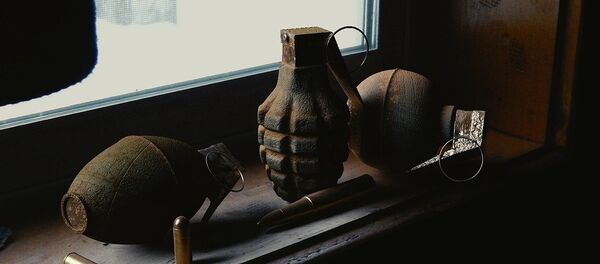 4 December 2017, 11:32 GMT
Predrag Petrovic, the head of the Security Policy Center in Belgrade, Serbia, concurred that huge amounts of weapons are still available on the Serbian black market.
"An estimated 900,000 firearms are on the way," Petrovic told Dagbladet. "Many people claimed their weapons to be stolen, but in reality they were sold illegally to Western Europe," he said.
According to Petrovic, the price of an AK-47 assault rifle in Serbia is around 200 euros. In Western Europe, the very same weapon may be sold for as much as 3,000 euros, 15 times the original bid. The AK-47, which is the world's most popular firearm and a fixture in civil wars and uprisings on all continents, is not unknown to Norwegian police, as it was used in the notorious robbery against the Sheikh Enterprises goldsmith in 2014.
READ ALSO: Norwegian Cops Want to Be Armed and Dangerous
"The price margin is about the same with smaller arms," Petrovic argued. According to him, it is much more common to smuggle smaller guns. The smugglers are most often Balkans émigrés now living in the West. Most of the arms are "pre-ordered" and are smuggled in parts to prevent discovery by police. Notably, the arms are often smuggled along the same paths as drugs.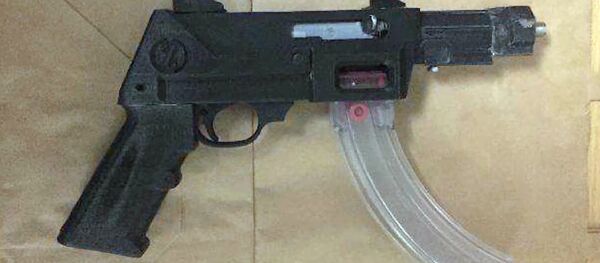 23 November 2017, 08:47 GMT
The Security Policy Center reported that arms are smuggled from Bosnia and Herzegovina, Serbia and Turkey further to Hungary and Austria. From there, arms are smuggled to France, Belgium and the Netherlands, and further to
Denmark
, which functions as a "distribution hub" for the rest of the Nordics.
"Malmö is a gateway for illegal weapons to Sweden," Lars Forstell, a police spokesman in Sweden's southernmost Skåne County, admitted to Dagbladet. Forstell argued that depots abound across the country, where illegal arms are stashed until ordered by clientele. "Most of these arms stem from former warzones in the Balkans," Forstell said.
In 2017, Sweden saw a dramatic spike in shooting incidents. Forty people were killed and 135 wounded in over 300 shootings, most of which were gang-related.
READ MORE: Wild Wild North: Trigger-Happy Sweden Soon to Rival Mexico in Shootings
In late November, a joint operation by 17 European countries stopped a network smuggling arms to Western Europe and Scandinavia. A total of 18 people were detained in the Balkans, where over 135 firearms and 7,000 bullets were seized.