A range of active shooter scenarios are now available for analysis and civil emergency training thanks to a new cutting-edge computer simulator, unveiled by the US Army and Homeland Security Department, AP's Curt Anderson reported.
The $5.6 million EDGE program, otherwise known as the Enhanced Dynamic Geo-Social Environment, was originally designed for police and fire brigades, but is now being expanded to schools, which will allow staff to respond appropriately in the case of a shooting.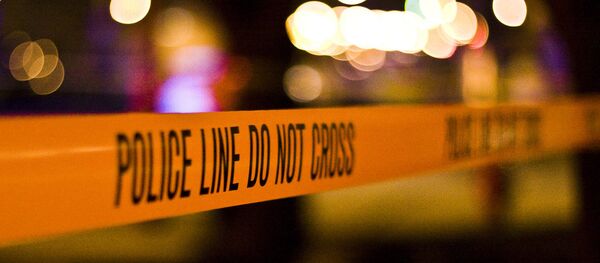 21 December 2017, 19:55 GMT
"With teachers, they did not self-select into a role where they expect to have bullets flying near them. Unfortunately, it's becoming a reality," said Tamara Griffith, a chief engineer for the project. "We want to teach teachers how to respond as first responders."
The techniques underlying the breakthrough innovation were derived from military simulators of combat tactics broadly used in military training.
Each character has a list of options to choose from, including the person playing the bad guy, said project manager Bob Walker. For example, each teacher has seven options on how to keep students safe, be it running away or staying at the scene, as some of the students in the program might not respond or may be too afraid to react. 
"Once you hear the children, the screaming, it makes it very, very real," Walker said.
READ MORE: Danish Company Helps US Military Fight Off 'Swarms of Drones'
The shooter in the program can be either an adult or a child.
The program's designers listened to tapes with firsthand stories to get a better feel of all the confusion and chaos that accompany such scary situations, Griffith said. For instance, they talked to the mother of a child killed in the 2012 mass shooting at Sandy Hook Elementary School in Newtown, Connecticut, who shared her hair-raising experience on that tragic day.
Homeland Security officials say the school's version will be ready by spring.
The previous EDGE program came out in June, featuring other first-responder scenarios, which could be rendered at different locations in a 26-story hotel – a conference center, a restaurant or office spaces. By allowing different institutions, like police and fire agencies, to simultaneously train, the move appears to be invaluable in boosting their cooperation to better prepare for possible accidents.