NGOs, such as the New York-based Human Rights Foundation (HRF), stepped up their efforts to bring flash drives filled with information that could influence the opinions of ordinary people into North Korea in 2017, amid growing tension on the Korean Peninsula after rapid advance in Pyongyang's nuclear arms program.
According to Alex Gladstein, HRF's chief strategy officer, up to 10,000 such flash drives were successfully smuggled into North Korea this year, which was described as a "third way" to resolve the nuclear crisis on the Korean Peninsula by inspiring changes inside the country, UK newspaper The Telegraph reported last week.
"We cannot change the policy of terror of the Kim Jong-un regime. But we can educate the North Korean population to stand up by disseminating outside information," Gladstein was quoted as saying by the news outlet.
According to the website of HRF's campaign, dubbed as the Flash Drive for Freedom, content including e-books, films and Wikipedia entries were loaded onto such flash drives and smuggled into the isolated country through black markets on the border between China and North Korea. The campaign has smuggled about 2 million hours of footage and 48 million hours of reading material into the country, reaching an estimated audience of 1.1 million North Koreans, the website said.
However, political analysts expressed skepticism about the effectiveness of such campaigns, in interviews to Sputnik.
"You can send them some USB sticks or DVDs. But that's not going to change their minds. In many ways, what the ideological education in North Korea says is that all this capitalist lifestyle is disgusting. Essentially, it's greed and gluttony. For the United States to send them Hollywood movies filled with violence and people having a lavish lifestyle, all this does is to confirm to them that capitalism is barbaric," Colin Alexander, an assistant professor of political communications and an East Asian expert at Nottingham Trent University, told Sputnik.
The UK scholar, who traveled to North Korea a number of times, pointed out that such campaigns can only reach a small number of social elites in the country, who already have some knowledge about the outside world.
READ MORE: North Korean Defectors Show Signs of Radiation Exposure — South Korea Reports
"About 90 percent of North Korean society can't use a flash drive. The people who have the communications equipment to be able to use the flash drives are this sort of top cultural ambassadors in North Korean society. If they can use those flash drives, they could change the social and economic narrative in the country. This is the target for all public diplomacy. These are people with social, economic and political capital. These are the people who already know a bit about the outside world," he said.
The North Koreans, who could have a chance to access such content, may not be willing to push for regime change as they are already the beneficiaries of the current system, Alexander suggested.
"If they're the opinion leaders in North Korea, they have capital within that society. That society works for them. Why would they risk usurping themselves? Before they do anything, they would have to have clear assurances that whatever replaces the existing system would have to benefit them more. Why would they make themselves in that society, where they and their family live pretty well in comparison to other people?" he said.
Cultural Propaganda
It's difficult to change people's opinions, especially political views, through information campaigns, because people tend to look for media that confirm their existing beliefs, the UK scholar further explained.
"People use media to confirm what they already think. In my country, somebody reads the Guardian because they're a liberal. The Guardian confirms to them the liberal point of view. Somebody reads the Daily Telegraph, because they're conservatives. They finish reading the newspapers and say 'yes, the world order is what I thought it was.' This is also why, in the United States, Trump supporters carried on being his supporters, even though he was being accused of sexually molesting women and he was saying outrageous racist things. They carried on voting for him partly because they had already decided they were going to vote for him," he said.
For North Koreans, the same principle applies, the expert argued.
"People in North Korea do the same thing. If they're highly indoctrinated toward the Kim Regime, they will engage with the state media and they will believe it, because it works for them. Similarly, people are dissidents because they are not convinced by this. In many ways, people have to already be looking for an answer," he said.
Western ideologies, such as capitalist values of trying to become rich, may not appeal to North Koreans, Alexander added.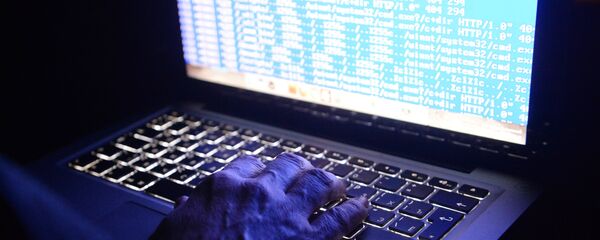 26 December 2017, 23:21 GMT
"The concept of poverty in the mind of the individual has to be linked to the concept of wealth and being rich. If nobody is rich, then body is poor. Part of what's happening here with the human rights organizations by providing media content to North Koreans is to say 'look how poor you are', in comparison to other people. North Koreans have no point of reference for that. This [strategy] is about creating a desire for capitalist goals. What you see in North Korea is, everybody is poor, yes, but there's contentment to the place where people have more of a balance. You go to North Korea, people fall in love, people drink and smoke, and people have argument in the streets. That state of humanity is the same," he said.
The UK scholar compared the situation with the Western broadcasts from Radio Free Europe or Voice of America toward the USSR and Eastern European countries.
"Cultural diplomacy, or cultural propaganda, was partly responsible for the collapse of the Soviet Union. If you look at the content of the broadcast, it wasn't necessarily the cultural diplomacy about the United States or about the Western Europe that won the Cold War. It's more about they began to expose the corruption in the Soviet Union or Bulgaria," he said.
However, the expert noted that there has been little public information about corruption inside North Korea or the Kim family, which could be used for the same purpose.
Self-Serving Campaigns
Despite the fact that US-based NGOs say that promoting political change in North Korea is the primary goal of their information campaigns, the fund-raising effects of such campaigns should not be overlooked, professor Alexander pointed out.
"It's often that the human rights organizations' audience is actually us [in the western world]. They want to say 'look all this work we're doing in North Korea, give us more money and fund us more'. Or they can try to show they have an impact and perhaps the political elites will engage more with them. For example, after the Hungarian uprising in 1956, Radio Free Hungary was claiming it caused the Hungarian uprising. That's nonsense. It didn't cause the uprising. But it was claiming it for the purpose of getting more funding," he said.
The background of these kind of "human rights" organizations is also worth exploring, the UK expert stressed.
"NGOs, particularly the N part, are they actually non-governmental organizations? Let's take this NGO term very loosely. Any organization that claims it's a human right organization is politically involved. That's because the notion of human rights are concepts come out of the European enlightenment. The human rights organizations put pressure where capitalism wants to sow its seeds. It's not a coincidence that during the Cold War, human rights and democracy, as well as NGOs, were a big part of the Western propaganda to Eastern Europe," he said.
The expert speculated that Western intelligence services could be the real masterminds behind these organizations.
READ MORE: Chinese Military Denies Setting Up Hotline on North Korea With US — Reports
"A lot of organizations like this are actually financed by the secret services. Whether this one is or not, I don't know. I wouldn't be surprised that when the files are released about them in 70 years' time, we'll find out that the CIA or some other intelligence organizations were actually behind this organization. It wouldn't surprise me by the US intervention in other parts of the world to say that this is a tactic has been used many times before," he said.
No Impact on Nuclear Crisis
Long time North Korea watchers argued that even if such information campaigns have a certain influence on the North Korean public, it would not be enough to cause immediate changes that could help resolve the nuclear crisis on the Korean Peninsula.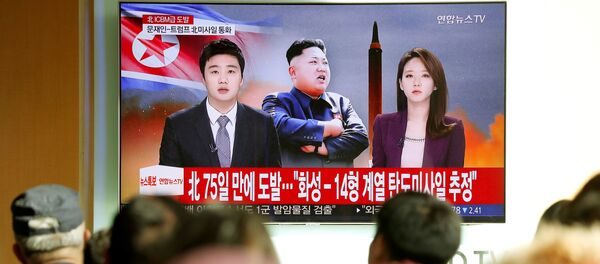 26 December 2017, 17:49 GMT
"North Korea has enough measures to handle this. North Korean authorities have always been on high alert when it comes to dealing with materials such as the flash drives. I don't think there'll be a strong impact. Even if there is some kind of influence, it would be a really long process. It wouldn't help resolve the nuclear crisis on the Korean Peninsula," Zhang Liangui, an expert on North Korea at the Central Party School, which trains Chinese officials in Beijing, told Sputnik.
The Chinese expert is also skeptical about the narrative among some of the Western and South Korean press that North Korea is experiencing economic growth amid heavy sanctions from the international community.
"What's in the news may not be reliable, in particular, many media, including South Korean media, often talk about improved economic conditions in North Korea and say that the country is experiencing positive economic growth. It seems to be against logic. That's because the UN Security Council has passed over 10 resolutions on economic sanctions against North Korea. The sanctions became tougher and dealt a serious blow to the economy of North Korea. Its foreign currency income is almost drained. Under such conditions, it's hard to comprehend the narrative that North Korea is experiencing economic growth," he said.
The expert added that it is difficult to make such a conclusion about economic growth in North Korea, after a short tour of the nation showed that more cars had appeared on the streets of Pyongyang.
The views and opinions expressed by Alex Gladstein, Colin Alexander, Zhang Liangui are those of the speakers and do not necessarily reflect those of Sputnik.