On Thursday, the South Korean government announced additional measures to curb speculation in virtual currencies and ban the use of anonymous virtual accounts in cryptocurrency transactions, Yonhap news agency reported.
The government "can't let this abnormal situation of speculation go on any longer," Hong Nam-ki, minister of the Office for Government Policy Coordination, said when emerging from a meeting of deputy Cabinet ministers convened to discuss the matter.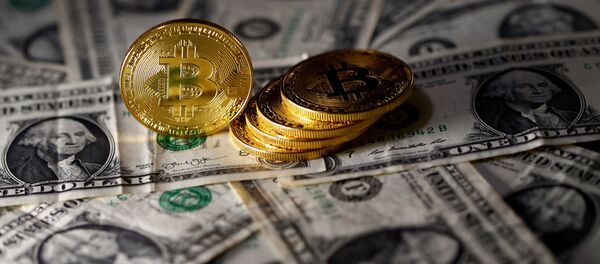 11 December 2017, 09:26 GMT
He added that only real-name bank accounts would be allowed for deposits and withdrawals and no additional virtual accounts would be issued for cryptocurrency exchanges.
Hong also said that cryptocurrency exchanges could be outlawed altogether.
With speculation in cryptocurrencies going through the roof, the government has warned that since virtual coins are not considered legal tender guaranteed by the central bank, their rate is highly unstable and could cause significant losses to their owners.
Cryptocurrencies, such as bitcoin and ethereum, have become increasingly popular worldwide, especially in South Korea where an estimated 1 million people have already invested in digital money.
When asked in a recent poll about the reasons behind their investment in virtual currencies, 54.2 percent of people said that it was the fastest way of making money, while 47.8 percent said it was easy to invest a small amount of money in virtual currencies, bitcoin.com wrote.
READ MORE: Cryptocurrency Crisis: User Error Freezes $280 Million of Virtual Money Ethereum
The surging bitcoin price has been attracting newcomers, from college students checking prices between classes to grandparents playing the market at home. And they are willing to pay a premium of between 15 percent and 25 percent over global prices in hopes that the bitcoin rally will continue.
Bitcoin, the world's biggest and best-known cryptocurrency, has seen its value jump more than 19-fold this year alone.