New Delhi (Sputnik) — The Indian consortium led by ONGC was among the two global entities that took part in the auction of Israel's offshore gas fields held last month after a gap of more than 4 years during which the sea was completely closed for the distribution of new exploration licenses.
The consortium comprising ONGC Videsh Ltd, Bharat PetroResources Ltd, Indian Oil Corporation Ltd and Oil India Ltd is also set to be registered as a foreign company in Israel's Corporations' Authority in January 2018. This would facilitate its participation in the second round of bidding.
"This bid round is the first step in a long-range process that would lead to utilization of the gas and oil fields in the Israeli EEZ to the benefit of Israel's citizens. I am pleased to have companies from Greece and India contribute to Israel's energy market. I have ordered preparations for a 2nd licensing round to be launched in 2018, in which lessons from the 1st round will be incorporated," Dr. Yuval Steinitz, Israel's Energy Minister said after the completion of the first round.
The Israeli blocks are in close proximity to a number of large and proven gas deposits in the eastern Mediterranean. Some are adjacent to the recently discovered Leviathan and Tamar fields. According to an industry estimate, nearly 2,200 billion cubic meters of natural gas and a potential 6.6 billion barrels of oil are to be discovered in these blocks.
India's decision to enter Israeli waters for energy exploration has a greater strategic significance than securing energy at another location, especially after waiting for several years to win exploration rights for Iran's Farsi and Farzad B gas fields.
"India wants to send two signals from this decision. First, if Iran continues to dillydally on the proposal of awarding gas fields to India, New Delhi can open new vistas for exploration in the region; secondly, to Israel that New Delhi really wants to deepen its relationship with the Jewish nation," SC Tripathi, former secretary in India's Ministry of Petroleum & Natural Gas told Sputnik.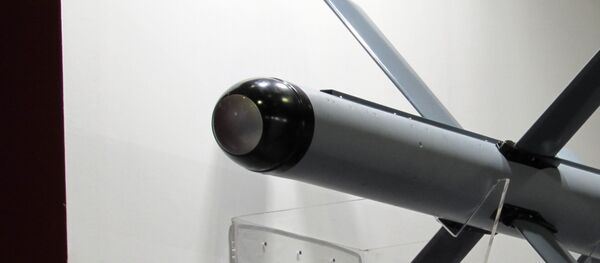 20 November 2017, 12:59 GMT
Making oil a  subject of bilateral relation will also pacify Israel which received a jolt in four major defense deals with India in the last year. The Indian government scrapped defense contracts for light machine guns, close quarter battle carbines, assault rifles and anti-tank missiles with Israeli firms either due to the single-vendor situation or for giving priority to homemade equipment.
India's decision to expand the horizons of the bilateral relationship with Israel will have some ramifications on its relationship with the Arab world.
"Entry into Israeli water for gas exploration could upset some Arabian nations. But, of late, it is being seen that countries like Jordon have started co-operating with Israel while Saudi Arabia is no more fervently opposing Israel. Iran is the only country in the region which could pose strong opposition to the Indian move," SC Tripathi, added.
Indian firm ONGC discovered the Farsi (2002) & Farzad B gas field (2008) in Iran over a decade ago but despite several rounds of negotiations at different levels, Tehran did not award the exploration rights to India.
"Iran is very difficult county to do business due to multiple layers of negotiations. India had faced several years of delay in the Farsi block and the same outcome has been witnessed in the Farzad B gas block. Indian companies discovered both the fields but Iran delayed the decision in awarding development rights. The similar situation has emerged in the Iran-India pipeline project. This is the major reason for India to move towards Israel," Tripathi added.
Nevertheless, some experts also believe that the decision to explore Israeli gas field should not be linked with Iran's reluctance to allocate the Farzad B gas field to India.
"Any possible investment in Israel's gas potential would be independent of India's deep oil and gas ties with Iran and the Arab world, including Qatar, Iraq, Oman and Saudi Arabia. India's ONGC Videsh discovered the Farzad B and New Delhi is very hopeful that OVL will be allowed to develop the field's full potential. India and Iran are two close and strategic partners in oil and gas," Narendra Taneja, India's leading energy expert told Sputnik.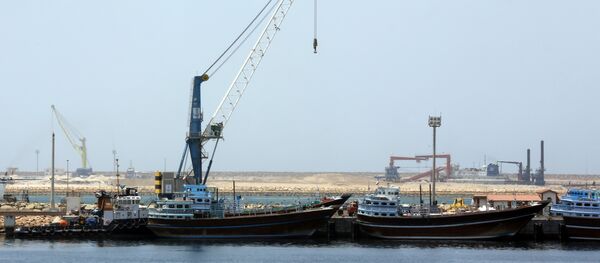 Also, from a larger perspective, the main question that lingers is what would India gain from the deal with Israel? 
"I don't see a large quantity of gas on the coast of Israel and it would be very difficult for India to bring gas from these coasts. Either, India will have to sell the gas to Egypt, which already discovered a huge quantity of gas, or bring the LNG through Suez Canal," SC Tripathi concludes.
Experts also believe that if the Narendra Modi government is using this situation as a comeback to Iran for not protecting its economic interests, then it must take into account the larger strategic interests in Afghanistan, Russia, and the CIS countries as the Chabahar port in Iran is the only access point it has to reach out to these countries bypassing arch-rival Pakistan.
The views and opinions expressed by the SC Tripathi and Narendra Taneja in this article and those of the speakers and do not necessarily reflect those of Sputnik.