"We know that some of you feel Apple has let you down. We apologize," the letter reads. "There's been a lot of misunderstanding about this issue, so we would like to clarify and let you know about some changes we're making."
"First and foremost, we have never — and would never — do anything to intentionally shorten the life of any Apple product, or degrade the user experience to drive customer upgrades. Our goal has always been to create products that our customers love, and making iPhones last as long as possible is an important part of that," it added.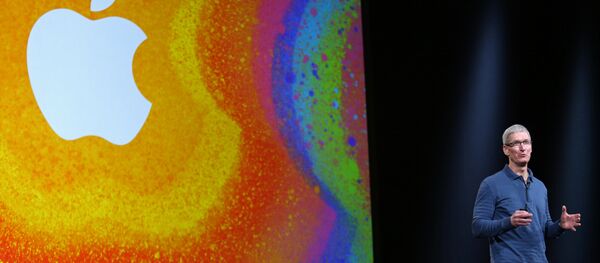 19 October 2017, 17:49 GMT
So in an attempt to "regain the trust of anyone who may have doubted Apple's intentions," the Cupertino-based company will decrease the out-of-warranty cost of replacing an iPhone 6 battery from a whopping $79 to $29. The same goes for any other iPhone generation following the 6.
In addition, Apple will also be issuing an iOS software update that will give customers "more visibility into the health of their iPhone's battery," so that users can see if the battery is indeed affecting the performance.
"At Apple, our customers' trust means everything to us. We will never stop working to earn and maintain it. We are able to do the work we love only because of your faith and support — and we will never forget that or take it for granted," the statement concluded.
The 41-year-old company's apology comes days after it drew fire for admitting that it intentionally slowed down older iPhones in order to prevent its more elderly gadgets from suddenly turning off.
In response to that December 21 revelation, several customers, including Stefan Bogdanovich and Dakota Speas, retaliated by filing a class action lawsuit. At least eight lawsuits were filed against Apple, Reuters reports.