In response to rocket fire from the Gaza Strip the Israeli military attacked the positions of militants of the Palestinian movement Hamas, which Israel, for the most part, holds responsible for missile launches originating from the territory of the Gaza Strip.
In response to the rockets fired towards Israel, IDF tanks and IAF aircraft targeted two posts belonging to the terrorist organization Hamas in the northern Gaza Strip.

— IDF (@IDFSpokesperson) December 29, 2017
Earlier, the Iron Dome aerial defense system intercepted two rockets launched from the Gaza Strip, the Israeli Defense Forces (IDF) reported on Twitter.
One rocket, which the army failed to shot down, has reportedly damaged a building.
Moments ago, sirens sounded in the Sha'ar HaNegev & Sdot Negev regional councils, southern Israel. Three launches were identified from the Gaza Strip. The Iron Dome aerial defense system intercepted two rockets

— IDF (@IDFSpokesperson) December 29, 2017
No militant group in the region has yet claimed responsibility for the launches.
The current missile launches became the first such incident in over a week after a largest period of rocket fire since the Israel-Hamas war of 2014.
READ MORE: IDF: Rockets Fired at South Israel Landed in Gaza, Hamas Accountable
Trade of missiles between Israel and Palestine have become commonplace since US President Donald Trump decided to recognize Jerusalem as the Israeli capital and ordered to start preparations for moving a US diplomatic mission there. Trump's move prompted harsh criticism in Arab world, with Palestinian President Mahmoud Abbas saying the US "crossed all the red lines" with its decision.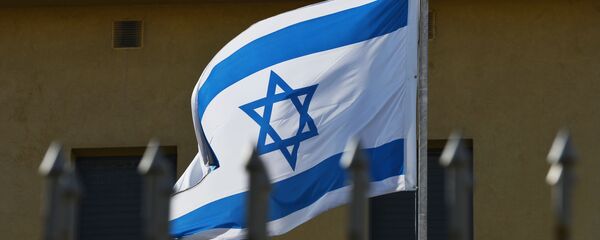 27 December 2017, 21:52 GMT
On December 13, Hamas announced the start of the third "
intifada
." Hamas said that the rocket shelling aimed at Israel from Palestinian territories is a matter of self-defense rights for Palestinians and that the movement had been provoked by the United States. 
The Israeli military responded to the declaration of the intifada and continued rocket launches by conducting an airstrike on a Hamas compound in the southern Gaza Strip.