Detractors have even called for impeachment proceedings over concerns about Trump's health, harassment charges, and allegations of obstructing justice in the Russia probe.
America First
Trump pursued his national agenda with mixed results, delivering on key issues important to his core supporters while in many areas there was a huge gap between promises on the campaign trail versus reality. While the president satiated his base with stricter enforcement of immigration laws and travel restrictions on several middle-eastern countries — along with a sweeping package of tax cuts that Congress passed by the end of the year — his effort to build a wall on the US-Mexico border stalled and his bid to repeal Obamacare fell short.
Trump has been able to use the executive authority of the presidency to push through many of the measures he promised during his campaign which was based on his vow to put "America First." In fact, he has repealed more federal regulations in his first year than almost any president in history, many of which catered to corporations in contradiction to his populist platform.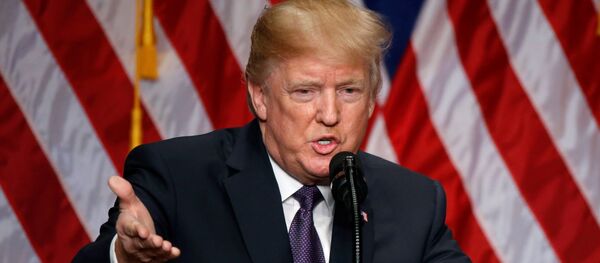 30 December 2017, 00:39 GMT
Despite criticism Trump has been able to point to some financial metrics and appears encouraged by the
continuing boom
in the Wall Street stock markets.
"We have created 2.2 million new jobs and factories are coming back to our country," Trump told a rally in Pensacola in the US state of Florida on December 8. "We have created more than $5 trillion in new economic wealth just in the stock market alone."
Trump's rhetoric and policies generated a tidal wave of opposition and protests among ethnic and religious minority groups, especially Hispanics, Blacks and Muslims. Trump's strict immigration measures also seemed to attract support and allegiance from white nationalist movements.
In August, Trump came under fire for failing to immediately denounce white nationalists responsible for violence in Charlottesville, Virginia, where they were protesting against plans to remove a statue of Confederate Civil War hero Robert E. Lee. During the protest, a white nationalist rammed his car into a crowd killing one and injuring 19 others.
A Pew Research Center poll released on December 19 indicated that 60 percent of Americans believe Trump's election has led to worse race relations in the United States.
The supporters who put Trump in office, however, have not abandoned him through all the controversies, especially among the white middle working class in key Midwestern states that were critical to his election victory in 2016.
International Backlash
Trump's America First policies such as the travel ban, downgrading relations with Cuba, and the decision to withdraw from the Paris Climate agreement — a pact supported by nearly every country in the world — were roundly met with disappointment by the international community including many US allies.
Trump sparked clashes throughout the Middle East with his decision to move the US embassy in Israel from Tel Aviv to Jerusalem. On December 14, about eight days after the announcement, four Palestinians died and more than 800 were injured in clashes with Israeli troops, Palestine Red Crescent Society media chief Erab Fuqaha told Sputnik.
On December 18, the United States vetoed a UN Security Council resolution condemning Trump's decision to recognize Jerusalem as the capital of Israel. All 14 other members of the UNSC backed the Egyptian-drafted measure.
On foreign policy, although the United States saw some success in the military campaign in Iraq against Daesh, Trump has reversed course on other key issues including his vow to avoid unnecessary overseas conflicts.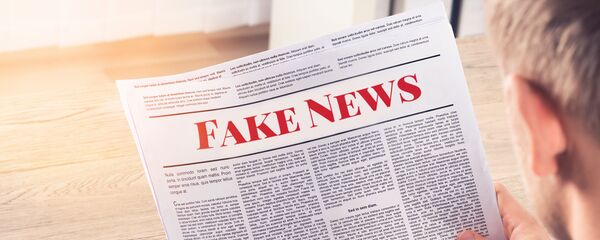 29 December 2017, 20:13 GMT
Trump, for example, in August unveiled a strategy to escalate US involvement in Afghanistan and in April launched an attack against the Syrian government in retaliation for alleged use of chemical weapons.
Trump notably fell short in improving ties with Moscow. In fact, US-Russian relations may have plummeted to an all-time low under Trump with his administration imposing more sanctions on Russia related to the conflict in Ukraine and closing Russian diplomatic facilities.
"Much of Trump's agenda is the polar opposite of what he campaigned on, especially calling for improved Russia-US ties, and expressing anger about trillions of dollars wasted on wars," US writer and political activist Stephen Lendman told Sputnik on the one year anniversary of Trump's November 2016 election.
Instead, Trump has continued the military expansionist policies that he inherited from his three predecessors Presidents Bill Clinton, George W. Bush and Barack Obama, Lendman said.
Media War / Impeachment
Trump since his election has provoked many controversies, especially with inflammatory comments on Twitter and engaging in an escalating war with US mainstream media.
Trump hit out at false reports, which he termed "fake news," related to stories regarding his alleged links to Russia. At one point the president even suggested via Twitter that news organizations like CNN should have their licenses reviewed because of biased reporting.
Trump's suspicions were seemingly confirmed when major news organizations including CNN, ABC News, Bloomberg, and the New York Times, among others, were forced to entirely retract or correct news reports related to the Russia probe.
Almost half of the American public seems to back Trump on this notion. In October, a Politico poll revealed that 46 percent of Americans believe US media outlets have fabricated stories about the president.
However, at the same time, many have grown weary of the president's use of social media. A record 70 percent of Americans said they want Trump to stop tweeting, according to a Quinnipiac University survey published on October 18.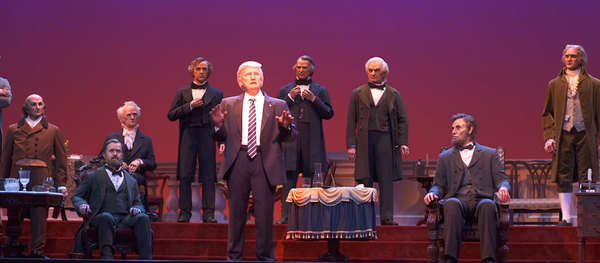 29 December 2017, 19:11 GMT
The negative publicity helped fuel calls for Trump's impeachment. The 25th Amendment of the US Constitution provides a mechanism for the vice president to take over as the nation's chief executive if the president is "unable to discharge the powers and duties of his office," — a measure that Trump's critics have tried to invoke claiming he is unfit for highest office.
Two Democratic congressmen, Brad Sherman and Al Green, over the summer called for impeaching Trump because he had allegedly obstructed justice during the probe into Russia's alleged meddling in the 2016 US presidential election, allegations which Moscow has repeatedly denied.
Six months into his presidency, in fact, about 40 percent of Americans said they supported impeaching Trump, which is higher than the number who called for President Richard Nixon's impeachment six months into his second term during the Watergate scandal in 1973, a Monmouth University Poll found.
In October, the support by American voters for impeaching Trump reached a record high of 49 percent, according to a Public Policy Polling (PPP) survey, while a Quinnipiac University National Poll found that an alarming 56 percent of registered voters believe Trump is not fit to serve as president.
On December 14, another PPP poll revealed that a majority of US voters think that Trump should resign because of several sexual harassment allegations made against him.
Ratings
For the first couple days after taking office on January 22 Trump's favorability ratings were split evenly, according to the Gallup Daily tracking poll, with roughly 45 percent of Americans approving and the same percentage disapproving of his job performance.
However, within less than one month his Gallup approval rating crashed below 40% with an uptick in April after he ordered the attack on a Syrian airfield. But the figures would drop as low as 33 percent throughout the course of the year and on December 17 only 34 percent of US voters said they approved of the president's performance, which represents the lowest approval ratings since Gallup began tracking the number in 1945.
Americans have grown concerned about the possible consequences of Trump's rhetoric and tweets. In August, a Rasmussen poll revealed that a majority of voters believe the United States and North Korea will likely be engaged in a military conflict in the near future.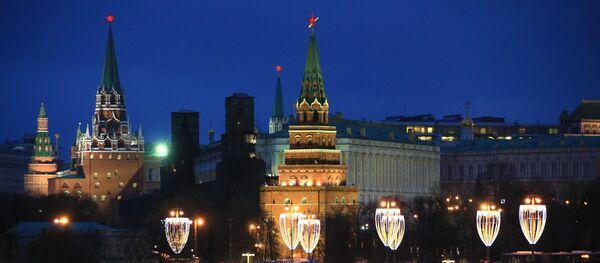 29 December 2017, 12:19 GMT
But the polls have been divided sharply along partisan lines. In the most recent Gallup polling in December, some 77% of Republicans said they approve of Trump's performance versus only 7% of Democrats and 31 percent of Independents.
There is also a gender gap according to a December 13 Monmouth University poll which found that only 24 percent of women approve of trump's performance versus 40 percent among men.
Despite all the negative publicity, Trump continued to maintain strong support among his base. 82 percent of respondents who voted for Trump in the 2016 presidential race say they would support him again, according to a Politico/Morning Consult poll published on November 9.
Trump has been successful in polls on issues like the economy, however. A Gallup poll in September found that a slim majority of Americans, 51 percent, say they approve of the way Trump was handling the economy.
Looking Ahead
Uncertainly looms over what lies ahead for the United States under a Trump presidency, although the US economy in the beginning of 2018 should see a boost from the tax cuts. Yet some analysts believe even the short-term boom in the financial markets may not lead to a stronger economy in the long run.
Stony Brook University Political Science Professor Helmut Norpoth told Sputnik that the growing US economy has been Trump's saving grace and the fact the business community has responded positively to White House policies.
"One advantage that he is enjoying is that the economy is doing really well, the stock market is booming, and unemployment is down," Norpoth said.
However, Norpoth also acknowledged that Trump continued to generate doubts and fears over his personal style, especially in the conduct of foreign policy and national security affairs.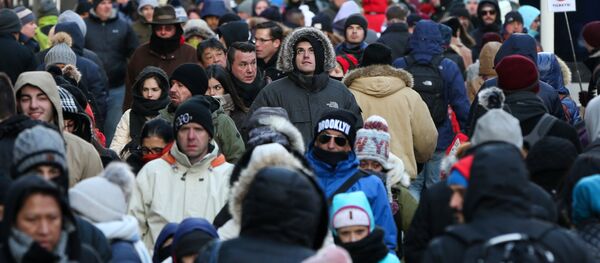 29 December 2017, 10:35 GMT
Austrian political analyst and journalist Klaus Jurgens warned that Trump's economic boom was fragile and based on short-term conditions that may not be sustainable over a longer period.
"Only if Trump manages to further raise the minimum wage, and create actual jobs in the heartland away from the coasts will we really see a long-term economic upswing," Jurgens told Sputnik.
James Madison University Professor of Political Science Robert Roberts told Sputnik that despite growing domestic business confidence huge uncertainties remained around how Trump would respond to any major international challenge or crisis.
"Foreign policy is a wild card," he said. "We have no idea what he will do."