Following a capitulation by the administration of US President Donald Trump to a federal court ruling overturning a Trump attempt to ban transgender US military recruits, American soldiers will now comprise a much wider spectrum of humanity.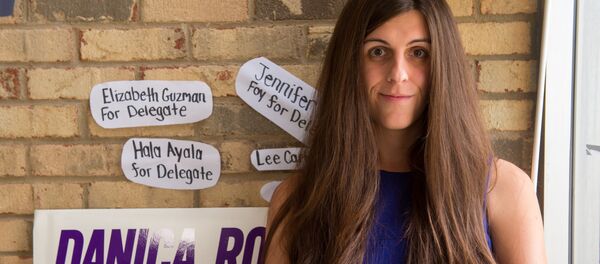 8 November 2017, 18:46 GMT
Activists hailed the move, including lawyer Jennifer Levi with the gay, lesbian and transgender group GLAD, who, alongside the American Civil Liberties Union (ACLU), described the decision not to appeal a court-ordered reversal of the Trump transgender ban as "great news," cited by Reuters.
"I'm hoping it means the government has come to see that there is no way to justify a ban," Levi said, adding, "it's not good for the military or our country."
Earlier a Pentagon spokesperson released a statement announcing the move.
"As mandated by court order, the Department of Defense is prepared to begin accessing transgender applicants for military service Jan. 1. All applicants must meet all accession standards."
After four federal judges ruled against the Trump ban, stating that the US military must accept transgender recruits, and after lower courts again rejected an appeal by the Trump White House, US Department of Justice officials — speaking on conditions of anonymity — noted that the US Department of Defense would revert to independent study of the matter instead of outright litigation, according to Reuters.
"The Department of Defense has announced that it will be releasing an independent study of these issues in the coming weeks," an unnamed DoD official claimed.
Referring to Trump's White House, the official, according to Reuters, added, "The administration has decided to wait for DoD's study and will continue to defend the president's lawful authority in District Court."
The headline of this article has been changed to omit a word offensive to the transgender community. Sputnik regrets the error.