The Chinese newspaper Global Times has slammed Australia's policy in the South China Sea, accusing Canberra of "meddling" in the region and "kissing up to the US."
"Over the South China Sea issue, Australia always follows the US and challenges China's maritime sovereignty and interests," Global Times wrote.
"This will poison its relations with China, shake up foundation for its strategic balance between China and the US and reduce its independence of foreign policy. Once Sino-US relations are strained, Australia will have to choose between the two countries and fall into a deeper strategic plight."
"Australia has its own special position connecting the Indian Ocean and the Pacific Ocean, its culture integrating East and West and its role bridging communication between China and the US. It should take advantage of these characters to do more for the peace and stability of the South China Sea and the development of its relationship with China," Global Times concluded.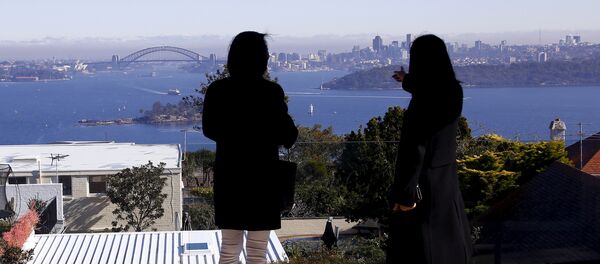 11 December 2017, 08:08 GMT
In November, Australia published its first detailed policy paper on national interests and diplomacy since 2003. In the paper, Canberra said it was "particularly concerned by the unprecedented pace and scale of China's activities" in the South China Sea.
In response, Beijing described the foreign policy paper as "irresponsible."
"Australia is not directly involved in the South China Sea issue," China's foreign ministry spokesman Lu Kang said.
"So we would like to advise Australia to abide by its commitment and stop making irresponsible remarks on the South China Sea issue."