Leila Amer is the second singer in December to be thrown into prison for "inciting debauchery" in the conservative country.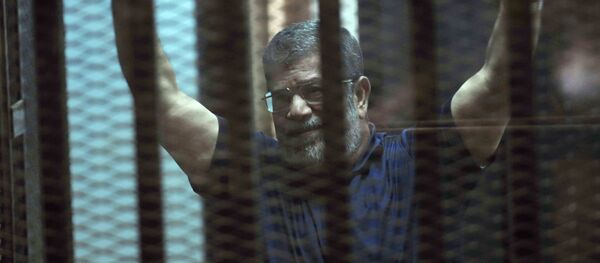 30 December 2017, 16:59 GMT
Amer's music video, titled "Boss Omak" ("Look At Your Mother"), sparked outrage and criticism in Egypt. The music video features a man watching a belly dancer perform and allegedly shows Amer making obscene hand gestures.
According to Ahmed Mahran, the lawyer who filed a complaint against the singer, the video is a "moral disaster" and a "great risk to Egypt." He also said that the song's title clearly rhymes with a sexually explicit Arabic insult.
​If convicted, Amer could face jail for two years.
Last month, Shaima Ahmed, known as Shyma to her fans, was sentenced to one year in prison and fined $565 after she appeared in a video suggestively eating a banana in a classroom while a chalkboard behind her featured the words "Class #69."
"Inciting debauchery" and like charges are far from unknown in Egypt.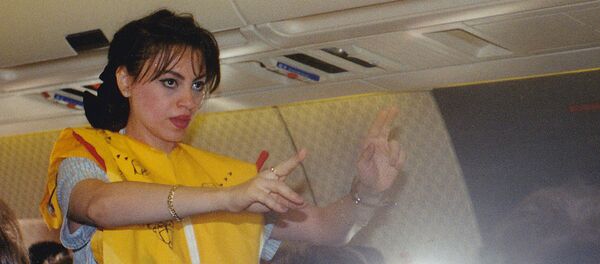 25 December 2017, 17:18 GMT
In November, seven gay men were sentenced to three years in prison for "inciting immortality" for raising the LGBTQ rainbow flag in support of gay Egyptians. The flag was raised at a concert by Lebanese indie rock band Mashrou' Leila, whose lead singer is openly gay.
Homosexuality is taboo in both Muslim and Christian communities in largely-conservative Egypt, and while Egyptian law doesn't overtly prohibit homosexuality, officials often use charges like "immorality," "debauchery" or even "blasphemy" to prosecute people for being gay.