The central bank of Pakistan has given permission for the Chinese yuan to be used for investment and bilateral trade deals, which will eventually replace the dollar in Pakistan-China trade.
The increase in trade and investment with China under the China-Pakistan Economic Corridor (CPEC) makes it easier for Pakistan to see that CNY-denominated trade with China will increase significantly and will provide with long term benefits for both the countries.
"SBP has already put in place the required regulatory framework which facilitates use of CNY in trade and investment transactions," the press release of the central bank stated.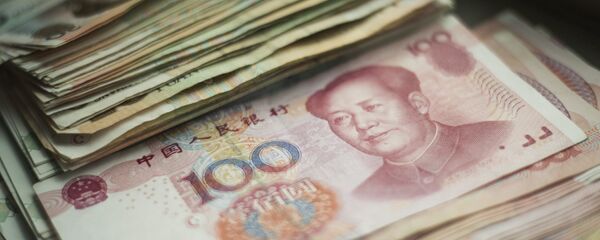 20 December 2017, 14:58 GMT
In late December Pakistan's Minister for Planning and Development Ahsan Iqbal said that the government was considering a Chinese proposal to use the renminbi or yuan instead of the US dollar for payments in all bilateral trade. 
The minister further said that China had not stopped CPEC-related investments in Pakistan and all projects had been identified and committed to by both sides. The areas of cooperation include connectivity, energy, trade and industrial parks, agricultural development and poverty alleviation, tourism, people's livelihood and exchange programs and financial cooperation, Dawn news reported.
Pakistan and China have also agreed to establish and improve cross-border credit systems and financial services. In the near future plans strengthening currency swap arrangements and the establishment of a bilateral payment and settlement system will also take place.
Hence with the central bank's approval this cooperation will take on another dimension as it means that Pakistani and Chinese banks will, in the course of time, be able to open import letters of credit in rupees and yuan.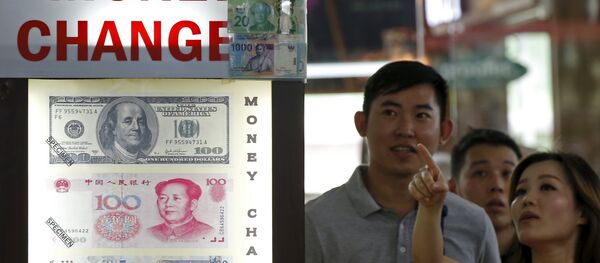 20 October 2017, 18:59 GMT
Pakistan will be able to pay for imports from China in yuan rather than in dollars, and Chinese companies investing in CPEC projects will bring in yuan-denominated funds to Pakistan and remit back their profits and dividends also in yuan instead of dollars or other foreign currencies.
"The SBP, in the capacity of the policy maker of financial and currency markets, has taken comprehensive policy related measures to ensure that imports, exports and financing transactions can be denominated in yuan," Dawn news reported quoting the bank's statement.
Furthermore, even non-Chinese companies participating in the CPEC will be able to do bilateral trade via their Chinese principal companies, according to the publication.
"The dollar may remain the most dominant medium of exchange for the foreseeable future. But if Islamabad and Beijing can materialize their dream [to settle bilateral trade and investment transactions in rupees and yuan], we can reduce our dependence on the greenback gradually over a long time," the head of a large Pakistani bank told Dawn news in a comment.
The banker also said that once proper developments are made the free flow of capital and cross-border transfer of lawful funds between the two countries would become much easier, curbing the need for more complex centralized international clearing systems in New York and London.