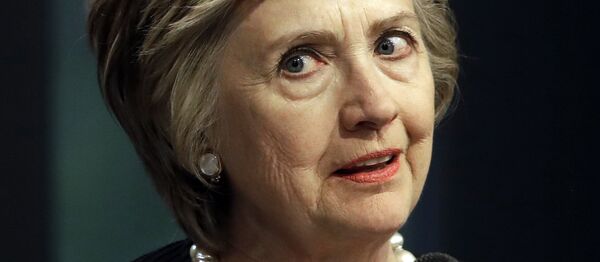 22 December 2017, 00:23 GMT
Clinton used a private server and email accounts for official business during her tenure as secretary of state from 2009 to 2013 contrary to US regulations and established practice. The investigation into the case was closed in July 2015 after the FBI concluded that Clinton was "extremely careless" in handling her email system but recommended that no charges be filed against her.
The FBI reopened the probe prior to the 2016 US presidential election over newly discovered emails that may be pertinent to the case. However, the agency stood by its earlier conclusion not to prosecute Clinton.