A team of Cambridge University scientists have shown how alcohol damages DNA in stem cells and helps increase the risk of cancer, according to research published in the January 3 issue of the journal Nature.
The researchers gave diluted ethanol to mice and, using chromosome analysis and DNA sequencing, found that acetaldehyde, a harmful chemical produced when the body processes alcohol, can damage DNA within blood stem cells, resulting in rearranged chromosomes and permanently altered DNA sequences within these cells.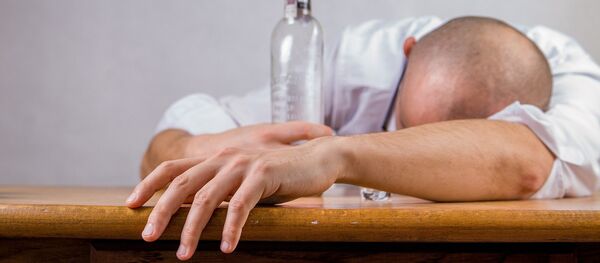 10 November 2017, 15:16 GMT
Becoming faulty, these stem cells can give rise to cancer.
The experiments shed light on how alcohol consumption increases the risk of developing seven types of cancer, including breast and bowel cancer.
"It's important to remember that alcohol clearance and DNA repair systems are not perfect and alcohol can still cause cancer in different ways," Professor Ketan Patel, lead author of the study, which is partly funded by Cancer Research UK, said.
The team now plans to investigate why drinking is linked to certain cancers, but not others.
"This thought-provoking research highlights the damage alcohol can do to our cells, costing some people more than just a hangover," Professor Linda Bauld, an expert on cancer prevention at Cancer Research UK, was quoted as saying by the MedicalXpress website.
"We know that alcohol contributes to over 12,000 cancer cases in the UK each year, so it's a good idea to think about cutting down on the amount you drink," Bauld added.
READ MORE: Report: Alcohol, Drug Abuse Now a 'Public Health Crisis' in U.S. Military