A search and rescue operation was launched as a patrol plan of the EU Naval Forces in the Mediterranean had detected the shipwrecked boat with migrants in the Libyan waters. As many as 84 people were rescued in what is believed to be the first shipwreck with asylum seekers in 2018.
READ MORE: Germany Liquidates All Chemical Weapons Delivered From Libya
At the same time, the German charity Sea Watch said that the death toll in the wreckage could be estimated at 25, while up to 150 people were on board the vessel.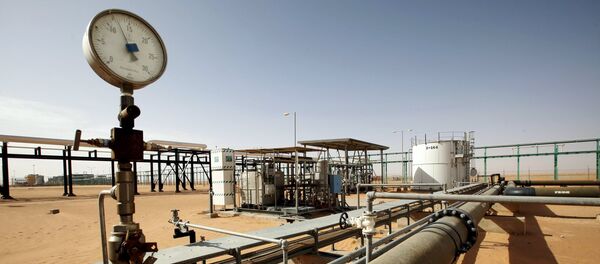 26 December 2017, 13:27 GMT
The European Union has been facing an acute migration crisis since 2015, when hundreds of thousands of people, fleeing violence in the Middle East and Northern Africa, including Libya, arrived in Europe. Since then, EU member states, particularly Italy, have taken measures to shut down the migratory route through Libya and across the central Mediterranean.
According to the latest data of the International Organization for Migration (IOM), a total of 118,928 migrants have arrived in Italy by sea through the Central Mediterranean route in 2017.