The princes were detained by Saudi authorities after they gathered at Qasr a-Hokm royal palace to object to austerity measures recently imposed on members of the royal family, online news website sabq.org reports.
READ MORE: Saudi Minister of State Arrested in Anti-Graft Purge Returns to Work
The royals were rebelling against a decree by King Salman bin Abdul Aziz al-Saud to stop state funding of water and electricity bills for members of the royal family. They also demanded compensation for the execution of their cousin, who also belonged to the royal family, according to Sabq.
Eleven princes were sent to al-Hayer prison, where they will reportedly be held until court trial begins.
"Everybody is equal before the law and anyone who does not implement regulations and instructions will be held accountable, no matter who he is," the website said, quoting sources.
No details were provided on the identity of the arrested royals, however, according to the media, the leader of the rebellious group was identified by the initials S.A.S.
READ MORE: Saudi Anti-Graft Campaign Reveals At Least $100 Billion Stolen
The detention occurred amid an ongoing massive anti-corruption campaign in Saudi Arabia led by Crown Prince Mohammed bin Salman. The push is widely regarded to be an effort to strengthen his power.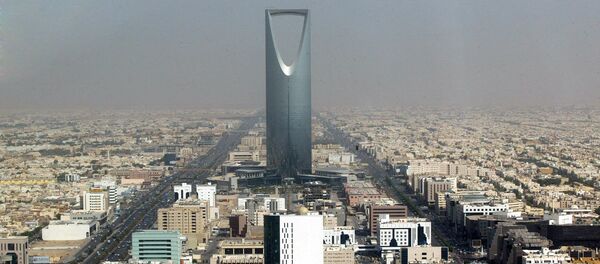 9 November 2017, 18:51 GMT
In November, the kingdom's authorities announced that over 200 people had been arrested and were being questioned as part of its anti-corruption drive, and as much as $800 billion in assets had been frozen.
Saudi high-profile arrests included some of the kingdom's richest entrepreneurs, among them billionaire Prince Alwaleed bin Talal, and government ministers such as Minister of Economy and Planning Adel Fakeih and Minister of State Ibrahim al-Assaf.
Riyadh's five-star Ritz-Carlton was converted into a luxury prison, and high-ranking detainees were held there as financial settlements were negotiated.