"On Tuesday, the House will vote on a bipartisan resolution to join the administration in supporting the people of Iran," the release said on Friday. "The radical regime in Tehran denies basic freedoms and crushes opposition with deadly force while pushing billions of dollars to terrorist activities abroad."
The resolution will express US support for the protesters and it called on the Trump administration not to "repeat the mistakes of the past," the release added.
"This resolution condemns the regime's crackdowns on legitimate protest, and makes clear that America stands with Iranians who want peace, freedom and a better life," the release said.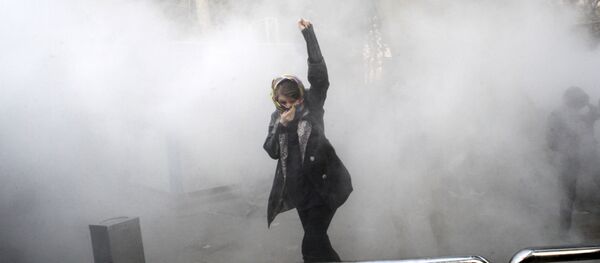 5 January 2018, 22:12 GMT
The United States has abundant means to hold Iran accountable for any violence against
demonstrators
, State Department spokesperson Heather Nauert said in a press release on Thursday.
Some Iranians have taken to the streets in major cities in the country since December 28, 2017, to protest against unemployment, poverty, rising cost of living and policies of Iranian President Hassan Rouhani and Supreme Leader Ali Khamenei. At least 20 people have reportedly been killed and 450 have been detained, according to published reports.