"The State Department has made a determination approving a possible Foreign Military Sale to Oman of items and services to support incremental Operational Flight Profile (OFP) software upgrades for F-16 subsystems, as well as Identification Friend or Foe (IFF) and secure communications equipment for Mode 5 operations for an estimated cost of $62 million," the release said on Friday.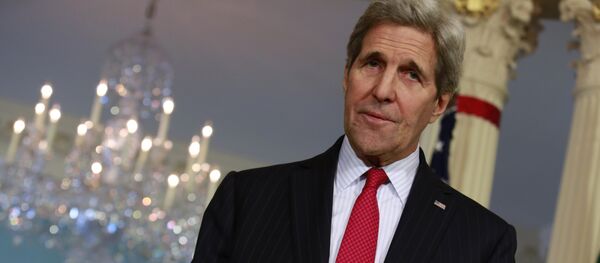 22 December 2015, 04:59 GMT
The deal would also include Sniper Advanced Targeting Pod software, support equipment, spares and training; systems support and test equipment; spare and repair parts; and training and training equipment, the release added.
The DSCA explained that the government of Oman had requested the possible sale of the items and services.
The proposed sale will strengthen the US-Oman military relationship and ensure interoperability of the two air forces, the DSCA also said, adding that the upgrades will allow airborne and surface armed forces from both countries to conduct joint air operations.
The software and equipment as well as training and logistics support will be provided by defense contractor Lockheed Martin, according to the DSCA.