"We have seen this type of commercial UAV technology used to carry out missions by ISIS," Galloway said. "Those devices and technologies can easily be obtained in the open market and that is cause for concern."
READ MORE: Russian Military Prevents Drone Attack by Militants on Its Bases in Syria
Earlier in the day, the Russian Defense Ministry reported that 13 drones were used in attempted attacks on two Russian military facilities in Syria on January 6. Ten of them targeted the Hmeinin air base and three were sent toward Tartus naval base.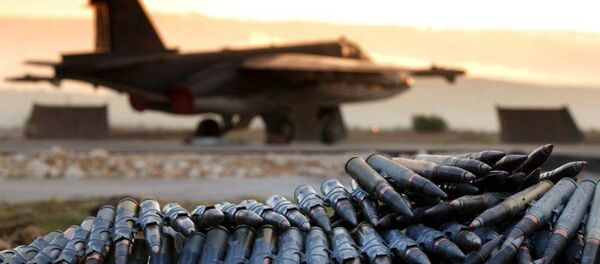 4 January 2018, 07:02 GMT
It is the first time when Daesh terrorists have used modern guidance technologies on satellite GPS.
The Russian security services are carrying out a probe to find out who supplied the drones to terrorists.
According to the Russian Defense ministry the possession of such technology by the militants means that they are capable of launching similar attacks in any country in the world.