New Delhi (Sputnik) — The Indian Army Chief's comments come amid media speculations that India and China were heading for another Doklam-like controversy after a group of Chinese road builders were allegedly spotted by locals in Tuting of Arunachal Pradesh — a disputed territory.
"A border personnel level meeting was held two days back. The Tuting incident has been resolved," General Bipin Rawat, Indian Army Chief, told reporters on the sidelines of the Army Technology Seminar in New Delhi on Monday.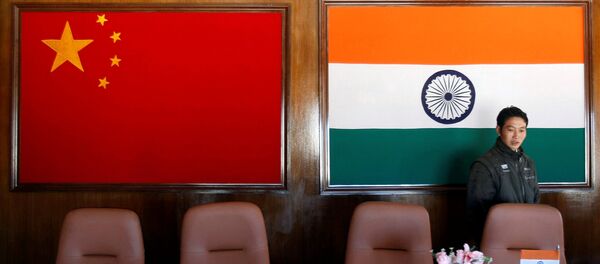 10 November 2017, 08:50 GMT
News about the alleged Chinese incursion was pegged to the statement of Tapir Gao, former Indian parliamentarian from Arunachal Pradesh who told a local publication that two local youths had spotted the Chinese road building activity in the Indian Territory.
"They had noticed two excavators being used in the construction. So, they came back and informed the police. Later, when the duo went to the site again along with Indo-Tibetan Border Police (ITBP) and Army personnel, the drivers of the two excavators were not there. The two youths then damaged the vehicles' windshields by pelting stones," Gao had told The New Indian Express.
The Indian Army Chief has also said that there is a major reduction of Chinese troops in the Doklam area. China and India had in November last year agreed to end a lengthy standoff at Doklam — a disputed territory which is also a tri-junction between India, China and Bhutan, with Beijing apparently abandoning plans to construct a road that had triggered the crisis.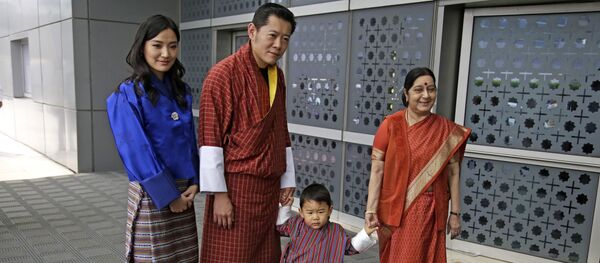 2 November 2017, 14:44 GMT
In 2017, the Doklam plateau — a disputed territory between China and Bhutan witnessed a prolonged face-off between China's People's Liberation Army and the Indian Army which stepped in to help it's neighbor and traditional friend Bhutan when Chinese troops, in July, allegedly tried to disrupt the status quo in the disputed area by trying to build a road in the region. China saw this as an uncalled for interference by a third party in a strictly bilateral issue, refusing to back down unless India withdrew its troops. The tension de-escalated only after months of hectic negotiations between the two sides who mutually agreed to simultaneously cut down troop's deployment in the region in November.