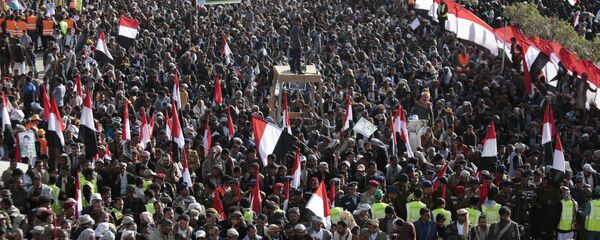 8 January 2018, 11:53 GMT
The government troops also managed to liberate three settlements in the Al Bayda province.
Yemen has been engulfed in a violent conflict between the government headed by President Hadi and the Houthi movement, also known as Ansar Allah.
Since March 2015, the Saudi-led coalition of mostly Persian Gulf countries has been carrying out airstrikes against the Houthis at Hadi's request. Millions remain in need of immediate humanitarian aid, according to the United Nations.