James Damore, the Google engineer who was fired last year after his notorious memo about diversity efforts at the company went viral, has filed a lawsuit against his former employer.
His suit aims to represent everyone working for the cyber giant who believes they are facing discrimination at the company due to their "perceived conservative political views," "their male gender," or their Caucasian (white) race."
It would be great if Damore got a nice settlement and it was revealed that Thiel funded his lawsuit. I just want to watch people lose their minds over it Online

— Aleph (@woke8yearold) 9 января 2018 г.
The Damore class action ads are gonna rule. "Are YOU a Pepe dipshit Fired 4 Truth by Google? If so, you may be entitled to financial compensation"

— Patrick Monahan (@pattymo) 8 января 2018 г.
READ MORE: Over 60 Women Are Mulling Legal Action Against Google for Gender Discrimination
Joined for now by another ex-Google engineer named David Gudeman and filed Monday in Santa Clara Superior Court in California, the lawsuit alleges that Google's management "goes to extreme — and illegal — lengths to encourage hiring managers to take protected categories such as race and/or gender into consideration as determinative hiring factors, to the detriment of Caucasian and male employees and potential employees."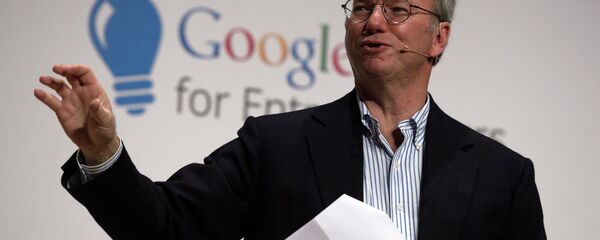 21 December 2017, 22:29 GMT
Further on, Damore cited a number of instances at the company when senior staffers instructed employees on taking primarily race and gender into account, adding the stance was not open for debate.The message was reiterated during a Google-organized Diversity Summit in June. Damore expressed his concerns to a colleague from the HR department, Meghana Rao, and she reportedly agreed.  This is what one of the 161 pages of the lawsuit reads:
"Specifically, Damore mentioned that it seemed like Google was elevating political correctness over merit. Rao responded to Damore's comment by stating "some of the political things at Google were a problem." They discussed how some Google employees with conservative views and values did not feel included, and Rao mentioned how she, and other HR representatives, had received similar complaints in the past from employees with conservative views."
James Damore vs. Google: Class Action Lawsuit
Nevertheless, at a subsequent meeting, the company's executives chose to laugh off Damore's publicly voiced concerns.
Damore's viral memo that prompted his firing in August 2017 was written in response to a call at the round-up of the first diversity summit meeting for feedback on the presentation. 
James Damore vs. Google: Class Action Lawsuit
Google CEO Sundar Pichai slammed parts of Damore's memo as "violating our Code of Conduct and crossing the line by advancing harmful gender stereotypes in our workplace."
Having quitted Google, Damore became something of an alt-right hero and spoke out on Twitter about "coolness" of Ku Klux Klan titles like Grand Wizard. The alt-right community stood up for him in the wake of his dismissal, calling for a boycott of the search giant.
James Damore's lawsuit is a major push back against a system that openly discriminates against white people.

He's not alone, a majority of white Americans know this is true. pic.twitter.com/TvJh4WWAqm

— Will Westcott (@westland_will) 8 января 2018 г.