"Oprah for president" has broken out like a delirium across social media after the TV star made an "electrifying" speech at the Hollywood Golden Globes ceremony last weekend in which she spoke eloquently in defense of women over sexual harassment and for racial minorities.
"A new day is on the horizon," declared the 63-year-old African-American Winfrey, who is one of the most recognized celebrities in America after decades hosting a top-rated talk show.
CNN and other liberal media outlets who hate Republican President Donald Trump with a vengeance, think that they have found their political savior in Oprah. She would be the "perfect anti-Trump candidate," reported CNN on breaking the news from "close friends" that Oprah is considering a run for the White House at the next election in 2020.
"Winfrey has deep pockets, an even deeper well of charisma, and instant name recognition, thanks to decades on The Oprah Winfrey Show," swooned a CNN comment.
On a superficial level, Oprah might seem the perfect ticket. She has millions of fans among ordinary Americans due to her years of hosting wildly popular TV shows and also from an award-winning acting career. She was nominated for an Oscar in 1985 for her performance in Steven Spielberg's film, The Color Purple.
READ MORE: Madam President? Reports Suggest Oprah 'Actively Thinking' About 2020 Campaign
Oprah has the backing of legions of celebrities and media because of her undoubted charisma and humanitarian character. This week, Oscar-winning actress Meryl Streep was one of the first to hail her presidential ambitions. "She's got to do this," Streep emphatically told the Washington Post.
Oprah's life story is also appealing to masses of ordinary folks. She was born into poverty to an unmarried mother who worked as a housemaid in the Deep South of Mississippi. Through sheer talent and grit, she worked her way to the top of the entertainment business.
Today, Oprah is reckoned to have a personal net worth of $3 billion, and owns her own cable TV network and a movie production company. She has also given hundreds of millions of dollars away in charitable causes both in the US and Africa.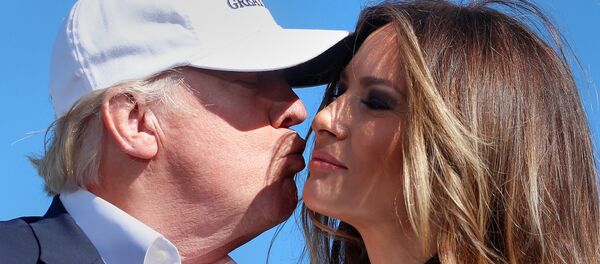 3 January 2018, 18:21 GMT
There is no doubting her empathy with the downtrodden in society, owing to her own experience of hardship and pain. Her younger sister died from cocaine addiction, and as a child Oprah used to wear clothes made from potato sacks such was the grinding poverty of her family's life.
Previously, at the height of her TV fame, she has campaigned for Barack Obama in 2008 when he was elected the first African-American president. She also backed Hillary Clinton in 2016.
In many ways, therefore, Oprah has impeccable credentials to galvanize the American electorate behind a liberal Democrat president — and become the first woman to occupy the White House.
But here's where the fairytale story starts to unravel. It really is a sign of how decrepit the American political system is when the parties are obliged to seek celebrities as their figureheads. It is a sign of how in such low esteem "professional" politicians from both parties are held by the public when the parties have to court a reality-TV-type candidate to represent them.
READ MORE: Oprah Winfrey Hints at Presidential Run and the Internet Has Some Feelings
Ironically, the Democrats and liberal media pundits have deprecated the Republicans for recruiting reality-TV star Donald Trump as their leader. Now, the Democrats are mulling the same formula by choosing Oprah Winfrey.
Admittedly, Oprah has a very different character and set of moral values from Trump. Her life work and charitable giving mark her out as a genuine humanitarian with natural leftwing social sensibilities for justice and equality.
But putting faith in Oprah to transform American society into something more "progressive" and humane is such a pitiful delusion.
It really is a touchstone of how degenerate US politics have become when so many people might even contemplate that one benign individual could overturn a backlog of systemic problems, from gross wealth inequality to a culture of endless war-making around the globe.
Oprah's would-be campaign slogan "A new day on the horizon" sounds a lot like Obama's "hope and change". Or Trump's "America first". In the end, it's all soundbite and no substance. Much like an advertising jingle. Because American politics has become reduced to a commodified pursuit, like buying soap powder or a fast-food snack.
It is delusional for Americans to think that the many deep-seated problems in their nation can be solved by one individual, no matter how well-intentioned that individual might appear.
America's political problems are systemic in nature. They arise from the plutocratic nature of how its capitalist economy is run for the benefit of the elite few. Trump's recent $1.5 trillion tax giveaway for Wall Street and corporate America is a classic example.
So too is the relentless annual military spending — $1 trillion by some estimates — by the American government. A fraction of this allocation of taxpayer money would provide all Americans free education and healthcare if the government chose to. But Washington does not provide that humane option because it is dominated by the military-industrial complex, which again is dedicated to elite corporate interests, not those of the ordinary people.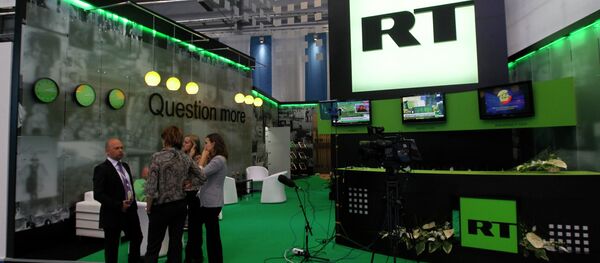 24 December 2017, 01:11 GMT
America's systemic problems require a systemic solution. That involves electing a president and an administration who truly represent the interests and needs of the majority of working Americans. That, in turn, depends on Americans mobilizing as a mass movement of informed citizens who are aware of what needs to change: the systemic corruption that stems from a capitalist economy which is dedicated to oligarchic privilege and war-making.
Oprah Winfrey is indisputably a wonderful human being and an inspiration to millions from her soulful life. All credit to her for what she stands for as an individual.
But for Americans to place faith in Oprah as a would-be political leader is pathetically misplaced. Americans need to stop looking for individual "saviors" and to start organizing themselves as a mass movement for a socially just and peaceful government. That's a tall order. Nevertheless it needs to be done.
The flurry of media excitement this week over Oprah's projected presidential ambitions shows how braindead American political culture is.
And, to be sure, the plutocrats and oligarchs just love it that way. Watch how she will be lionized and packaged to become just another American delusion.
The views and opinions expressed in this article are solely those of the author and do not necessarily reflect those of Sputnik.