New Delhi (Sputnik): India's state-run carrier Air India is up for divestment with the government allowing foreign private investors to buy a 49 percent stake in the company.
The existing policy allowing foreign airlines are to invest in the capital of Indian airlines, except for Air India, up to a limit of 49% of their paid-up capital but has now been tweaked to accommodate this impending deal.
"It has now been decided to do away with this restriction and allow foreign airlines to invest up to 49% under approval route in Air India subject to the conditions that foreign investment(s) in Air India including that of foreign Airline(s) shall not exceed 49% either directly or indirectly and substantial ownership and effective control of Air India shall continue to be vested in Indian National," the Indian government said in a statement after a cabinet meeting chaired by Prime Minister Narendra Modi on Wednesday.
READ MORE: Air India Faces Backlash After Wheelchair Bound Passenger Denied Boarding
Aviation industry expects the government move will lead to 4-6 serious bids for Air India. "No major Indian corporation from outside of aviation will invest in such a complex project without an experienced strategic partner. Allowing foreign airlines to participate will increase the number of interested bidders and the valuation," aviation consultancy firm CAPA, said.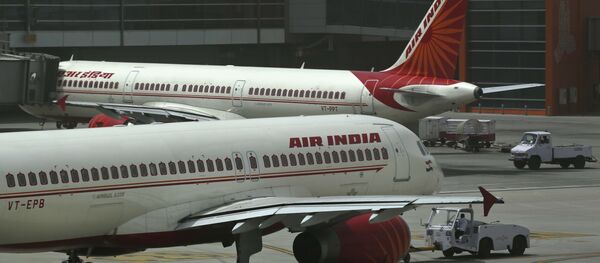 28 November 2017, 21:16 GMT
Currently, Air India is incurring a net loss of $569 million annually as per the latest official data presented by India's Civil Aviation Ministry in the Parliament. It has a total debt of over $8 billion, of which about $2.8 billion are aircraft loans and $5.2 billion are working capital loans.
"Air India has been facing losses for the past many years on account of a multitude of factors like high fuel prices, high-interest burden, increasing competition especially from low-cost carriers, high debt-equity ratio, and high airport charges," Jayant Sinha, India's Minister of State for Civil Aviation said last week.