Journalists will be able to ask questions in Russian and English about accreditation at the host cities' press centers, as well as about the centers' hours and available services 24/7 by calling +7 (495) 645 6433; +7 (495) 645 6434.
Accreditation through the host city press centers, which are designed to help journalists who cover cultural and sporting events during the World Cup matches, is available at the website footballcitymediacenter.ru. The 2018 FIFA World Cup will be held in 11 Russian cities from June 14 through July 15, 2018. The host city press centers are run by Rossiya Segodnya media group. Such press centers were successfully organized during the 2017 Confederations Cup and at the 2014 Winter Olympics in Sochi.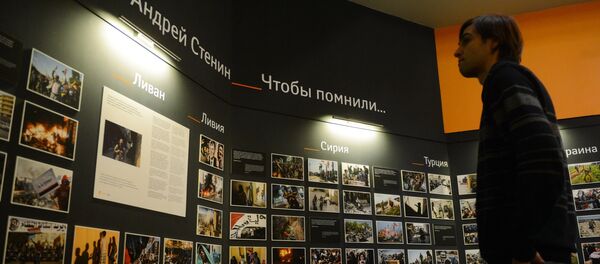 22 December 2017, 08:00 GMT
The Rossiya Segodnya team will offer accredited journalists with an eventful business program, which will include press conferences and briefings with top officials in the host regions and cities, travel industry leaders, and celebrities. Journalists will have access to fully equipped workplaces, free Wi-Fi, and lockers, and be able to follow matches at the press centers. Moreover, each host city press center will organize presentations of their respective host region and offer an extensive sightseeing program for media.
READ MORE: Rossiya Segodnya Launches 2018 FIFA World Cup Website for Non Accredited Media
Rossiya Segodnya is a multimedia international news and information agency with a mission to provide prompt and balanced coverage of global news, and to inform international audiences about different views on key events, including stories that other media keep silent on. Rossiya Segodnya has a range of information resources, including Sputnik, RIA Novosti, R-Sport, RIA Real Estate, RIA Rating, Prime, and InoSMI.