Mumia Abu-Jamal, who is also a former Black Panther and internationally celebrated journalist, has already spent 36 years behind bars for alleged murder. He was denied decent medical treatment in prison and consequently developed liver cirrhosis as a hepatitis C complication. He has struggled to receive the appropriate care to treat severe skin conditions for several years.
​"I went to go see Mumia at his prison last Thursday and his condition has deteriorated. As many people know, Mumia was hospitalized and had renal failure in March 2015. In an outpatient treatment facility, he was diagnosed and given proper treatment. He was treated for hepatitis C by court-ordered treatment. But now, he has residual symptoms of a terrible skin condition," Hanrahan told hosts
Eugene Puryear and Sean Blackmon
.
Abu-Jamal, who was arrested on December 9, 1981, for allegedly killing Philadelphia Police Officer Daniel Faulkner, suffered from hepatitis C, a relatively common, if serious, virus.
With advanced medications, hepatitis C has become easily treatable. However, lack of effective treatment in jail almost resulted in Abu-Jamal's death and left him with cirrhosis of the liver, a complication of liver disease involving loss of liver cells and irreversible scarring of the organ. Many protesters claim that Abu-Jamal's medical conditions are a direct cause of the prison denying him basic human rights.
"The treatment he has been receiving has not addressed this fundamental [skin] condition. The prison as a policy does not treat people for hepatitis C until they have cirrhosis of the liver. You have to treat people before they get that ill. And that's what they did with Mumia. Hep C can be cured with a 95 percent cure rate because of the drugs that came on the market in 2013. When you wait until somebody has cirrhosis of the liver, it drops to a 50 percent cure rate. And they wait because they want to save money [on prisoner medical costs]," Hanrahan said.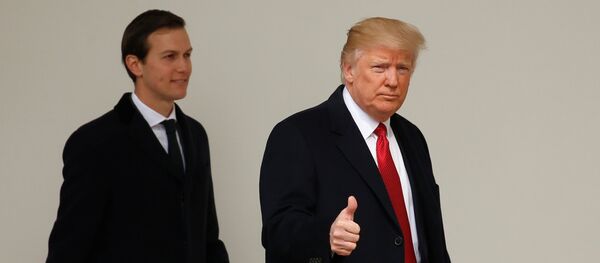 10 January 2018, 00:39 GMT
Although Abu-Jamal has been treated for hepatitis C, he is still suffering from multiple severe skin conditions, including itching, which is a side effect of liver cirrhosis; psoriasis, a condition that forms scales and itchy, dry patches on the skin; and eczema, itchy inflammation of the skin. Abu-Jamal needs a complete diagnostic work-up administered in a hospital to avoid the prescription of erroneous medications with ill side effects.
"Mumia has gotten court-ordered treatment for hep C but he is [showing] symptoms of something that is really damaging. His skin is broken and open and he is scratching all the time. We are worried and want him to have an independent medical exam," Hanrahan explained.
The 2016 Williams v. Pennsylvania decision, which holds that a prosecutor involved in requesting the death penalty for a defendant should recuse himself — that is, remove himself voluntarily due to conflict of interest — if asked to judge an appeal in the capital case, may help Abu-Jamal finally have the charges against him dismissed.
Because the judge who denied Abu-Jamal's appeals was the senior assistant attorney during his trial, activists have called for the Philadelphia District Attorney's office to release all files associated with Abu-Jamal's case.
"This is a major break in the case. It could break open the case," Hanrahan said.