The new Nuclear Posture Review (NPR), a set of White House recommendations issued every eight years, reportedly includes a plan to remove constraints on the Department of Energy and modify the Trident D5 submarine-launched missile to include only part of the original warhead.
The purpose of this policy is to nominally deter Russia, which the US has accused of developing ground-launched cruise missiles that violate the 1987 Intermediate-Range Nuclear Forces (INF) treaty. Moscow has denied the charge, calling it "fake news."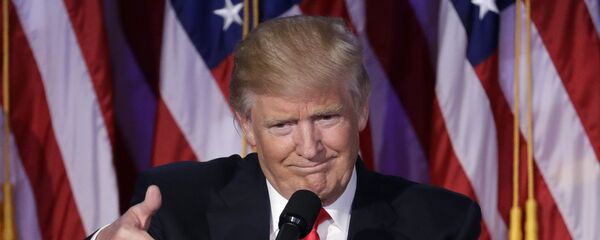 3 January 2018, 11:52 GMT
Pentagon policy along NATO's eastern flank has been informed by this alleged violation, with the theory being that in the case of war between Russia and the US, Moscow would quickly deploy tactical nuclear weapons to even the odds, which would then make the US back down — or so the Pentagon claims.
Hans Kristensen, the director of the nuclear information project at the Federation of American Scientists, slammed this justification, calling it "ludicrous."
"It assumes that the intelligence community has determined that one or several adversaries out there are gambling that the US would be self-deterred from using a ballistic missile warhead because they have larger yield. That is just not the case. We have never, ever heard anyone say that is so," Kristensen said. "I don't think any adversary — certainly not Russia — would gamble that if they did something with nukes that were low yield, that we would not respond. That's completely ludicrous."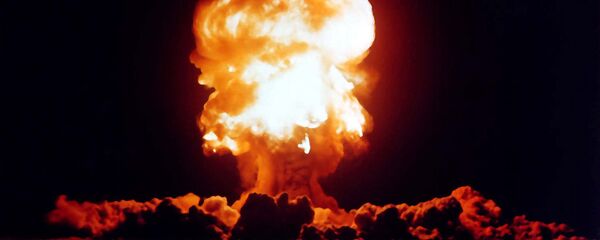 11 October 2017, 19:09 GMT
The NPR was acquired and reviewed by special assistant to former US President Barack Obama on arms control and nonproliferation Jon Wolfsthal, who criticized the plan for being too hawkish. He was especially critical of the new plans for the Trident, which he called "totally unnecessary" due to the wide variety of nuclear options already available to the US.
He added that the missiles would even prove a security risk in the case of nuclear war, as launching the ballistic missile would give away the sub's position and make it vulnerable to counterattack.
"We spend $5 billion per submarine to make it invisible and we put a lot of warheads on each submarine and so what they want to do is take one missile, put one small warhead on it and launch it first, so the submarine is vulnerable to Russian attack," Wolfsthal said. "That strikes me as being unsustainable from a naval strategy point of view."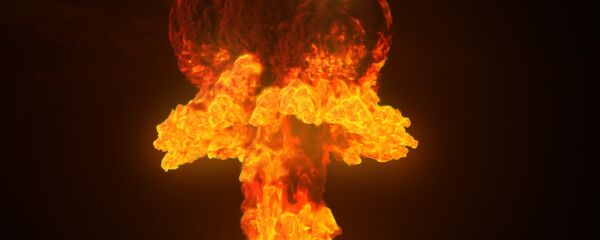 3 January 2018, 07:47 GMT
The NPR also expands the scope of situations to which the US would respond with nuclear force, such as non-nuclear attacks that lead to mass casualties, damage to critical infrastructure or targeting nuclear command and control centers.
This policy seems targeted at North Korea, a rival of the US that has developed its own nuclear arsenal despite Washington and the world's objections and has more than once publicly proclaimed its ability to target US soil.
The plan is expected to be revealed to the public after Trump's State of the Union address at the end of January. It is significantly more hawkish than the one unveiled by Obama in 2010. The Obama administration sought to reduce US reliance on nuclear weapons for defense.
"What I've been told by the people who wrote the thing was what they were trying to do was to send a clear deterrent message to Russians, the North Korean and the Chinese. And there is pretty good, moderate-but-strong language that makes clear that any attempt by Russia or North Korea to use nuclear weapons would result in a massive consequence for them and I think that is actually moderate, centrist and probably very much needed," Wolfsthal added.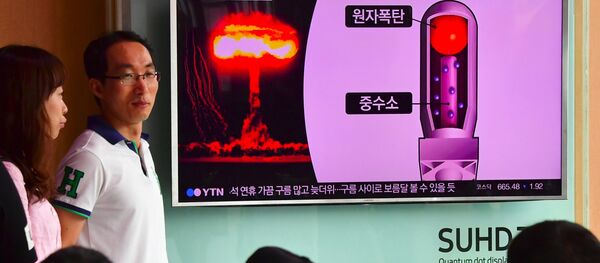 2 September 2017, 19:00 GMT
"Where they go overboard is where they say that in order to make that credible the US needs to develop two new types of nuclear weapons."
However, Wolfsthal also noted that the final NPR was less extreme than the first draft, which included plans to build a nuclear hyperglide: a theoretical hypersonic missile with a mathematically random trajectory, making it nearly impossible to stop.
The original draft also included a removal of the US' pledge to never use nuclear weapons against non-nuclear states. "My read is this is a walk-back from how extreme it was early on. It doesn't have as much terrible stuff in it as it did originally," Wolfsthal said. "But it's still bad."