David Schenker, a director at the Washington Institute for Near East Policy, is expected to be named assistant secretary of state for near eastern affairs, the Hill reported Thursday, citing senior administration officials. Schenker was an adviser to former Secretary of Defense Donald Rumsfeld from 2002 to 2006, when the US began its years-long wars in Iraq and Afghanistan.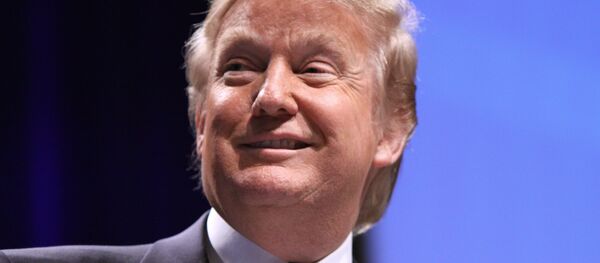 17 November 2016, 15:19 GMT
In 2012, Schenker called for an end to "the gratuitous opposition to arming the Free Syrian Army" and advocated for Washington to "take the lead in vetting and providing units of the Free Syrian Army with the weapons required to more quickly end the war."
As Max Abrahms of the Council on Foreign Relations and John Glaser of the Cato Institute wrote in a December column: "contrary to analyst predictions, [Daesh] imploded right after external support for the 'moderate' rebels dried up… fewer weapon shipments into the theater, moreover, meant fewer arms fell into the hands of Salafi jihadists," an extremely conservative movement within Sunni Islam.
Nevertheless, the announcement of Schenker's apparent new role was praised by Brian Katulis, a senior fellow at the liberal Center for American Progress. Schenker "has the benefit of past government experience and has a solid track record of policy research on many of the key issues impacting the region," the CAP fellow told the Hill.
It's not entirely known how soon Trump will make the appointment. Trump has faced criticism in the past for failing to make nominations for important roles at the State Department.
Since January 9, Ambassador Stuart Jones, a career member of the US Foreign Service, has served as acting assistant secretary of state for near east affairs.